Style, support, and confidence in your swimsuit.
Underwire swimsuits
When it comes to swimwear, underwire swimsuits are a game-changer. Designed to provide extra support, lift, and shape, underwire swimsuits offer a flattering and confident fit for various body types.
In this comprehensive guide, we will dive into the world of underwire swimsuits, exploring their benefits, style options, and how to choose the perfect underwire swimsuit that will make you look and feel your best at the beach or by the pool.
RELATED: Top Underwire Swimsuits to Lift You Up
Understanding the Underwire 😎
The underwire, as the name suggests, refers to the thin, semi-circular wire that is strategically placed beneath the cups of a swimsuit.
It adds structure and stability to the swimsuit's construction.
RELATED: The Underwire Bikini Top Trends: Embrace Support and Style
The Benefits of Underwire Swimsuits
The key benefit and purpose of underwire swimsuits lies in their ability to offer enhanced support to the breasts.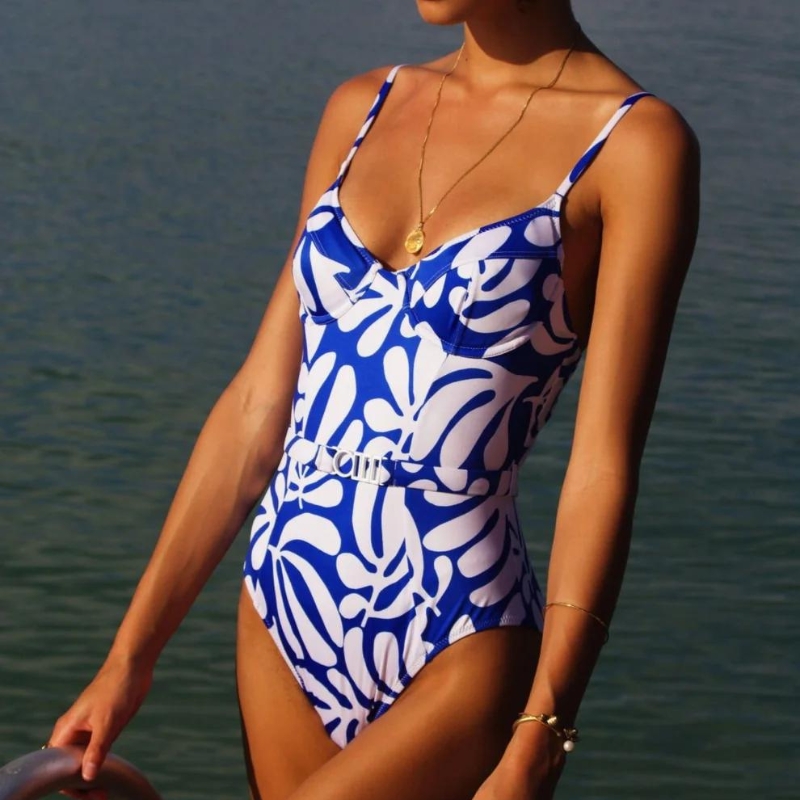 Enhanced Support: The built-in underwire provides additional support, especially for those with larger busts or those looking for extra lift and shaping.
Flattering Silhouette: Underwire swimsuits help create a defined and balanced shape, accentuating curves and providing a more streamlined silhouette.
Confidence Boost: The support and lift from underwire swimsuits can boost your confidence, allowing you to enjoy your time in the sun without worrying.
RELATED: How to Choose The Right White Siwmsuit Guide
Underwire Swimsuit Types
You can find underwire swimsuits in every type of bathing suit you can think of!
1. Underwire Bikini Top
Underwire bikinis tops offer support, improved shape and lift, increased comfort, minimized movement, and a flattering silhouette.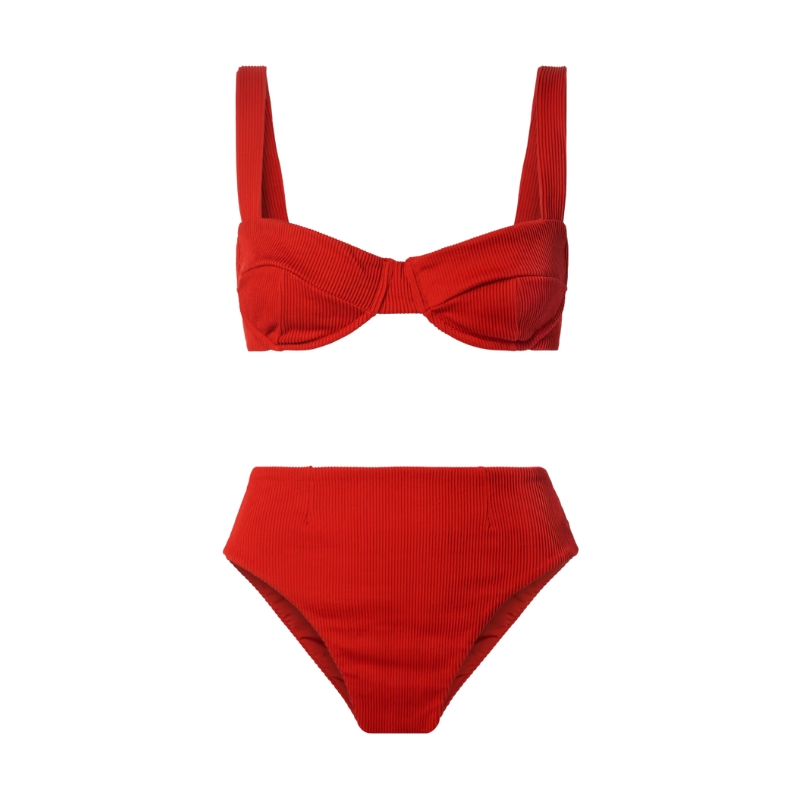 More Underwire Bikini Tops
2. Underwire One Piece Swimsuit
Underwire one piece swimsuits provide full coverage and support while offering various design options, such as plunging necklines, cut-outs, or high-leg cuts.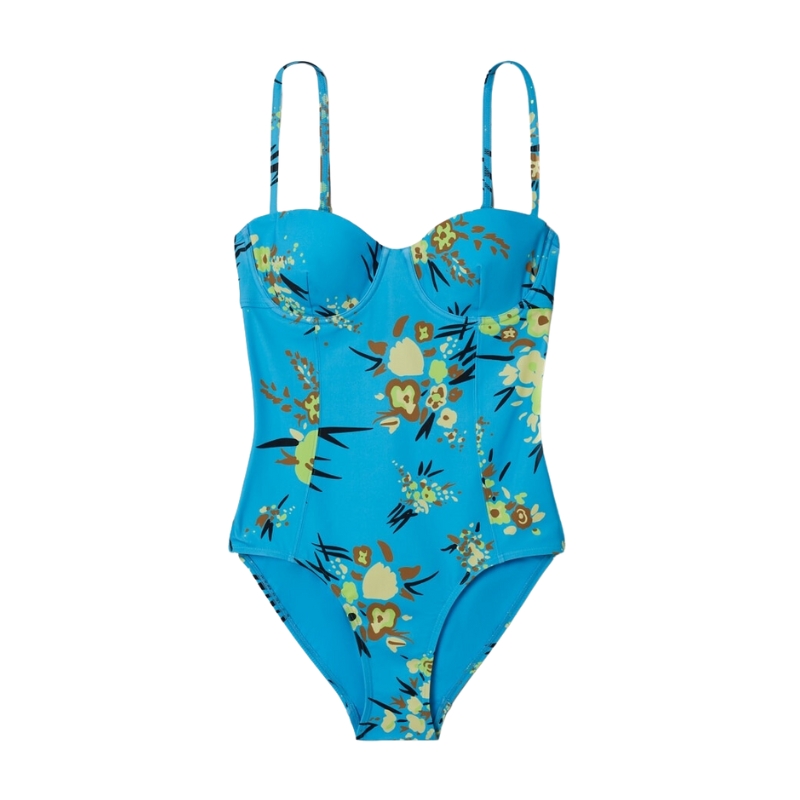 More Underwire One Piece Swimsuits
RELATED: The Best 25 One Piece Swimsuits for 2023
3. Underwire Tankini
Tankinis combine the coverage of a tank top with the support of an underwire bra. They provide versatility and a customizable fit.
More Underwire Tankinis
RELATED: 14 Best Tankini with Short Combos in 2023
Our Top Picks
Choosing the Right Underwire Swimsuit
Proper Fit: Ensure that the underwire sits comfortably against your rib cage, encasing the breasts without digging or causing discomfort.
Cup Size: Consider your cup size to ensure the underwire provides adequate support and lift. Look for underwire swimsuits available in different cup sizes for a precise fit.
Adjustable Straps: Opt for underwire swimsuits with adjustable straps to customize the level of support and lift for your comfort.
Fabric and Design: Choose a swimsuit made from high-quality materials that provide stretch and durability. Look for stylish designs that suit your personal style and flatter your body shape.
RELATED: Best 9 High Neck Tankinis You'll Love
When you are shopping for your underwire swimsuits, make sure to check the band size!
The band around your torso should fit snugly without feeling overly tight or digging into your skin. A properly fitting band provides essential support for the underwire to work effectively.
Care and Maintenance (Easy Steps!)
Step One.
Rinse your underwire swimsuit with cool water after each use to remove chlorine, salt, and other impurities.
Step Two.
Hand wash your swimsuit with a mild detergent and gently squeeze out excess water. Avoid wringing or twisting the underwire.
Step Three.
Lay the swimsuit flat to air dry away from direct sunlight, heat, or harsh chemicals.
Why do you Need Underwire Swimsuits?
Underwire swimsuits offer the perfect combination of style and support, allowing you to feel confident and comfortable in your swimwear.
Whether you prefer a bikini, one piece, or tankini, underwire swimsuits provide the lift, shaping, and confidence boost you desire.
By following the tips in this guide, you'll be well-equipped to choose the perfect underwire swimsuit that fits your body shape, style preferences, and offers the support you need.
RELATED: 28 Best Women's Rash Guards in 2023