Summer essential push up bikinis when you need a little extra lift.
Push Up Bikinis
Looking to enhance your curves and make a splash at the beach or poolside? Enter the world of push up bikinis!
With their ability to lift and support, push up bikinis are a go-to choice for those seeking a flattering and confidence-boosting swimwear option.
With slightly padded or underwire options, the world is your oyster in the waterproof world as well. Let's explore the top push up bikini styles for your ultimate summer style.
RELATED: The 18 Best Bikinis for 2023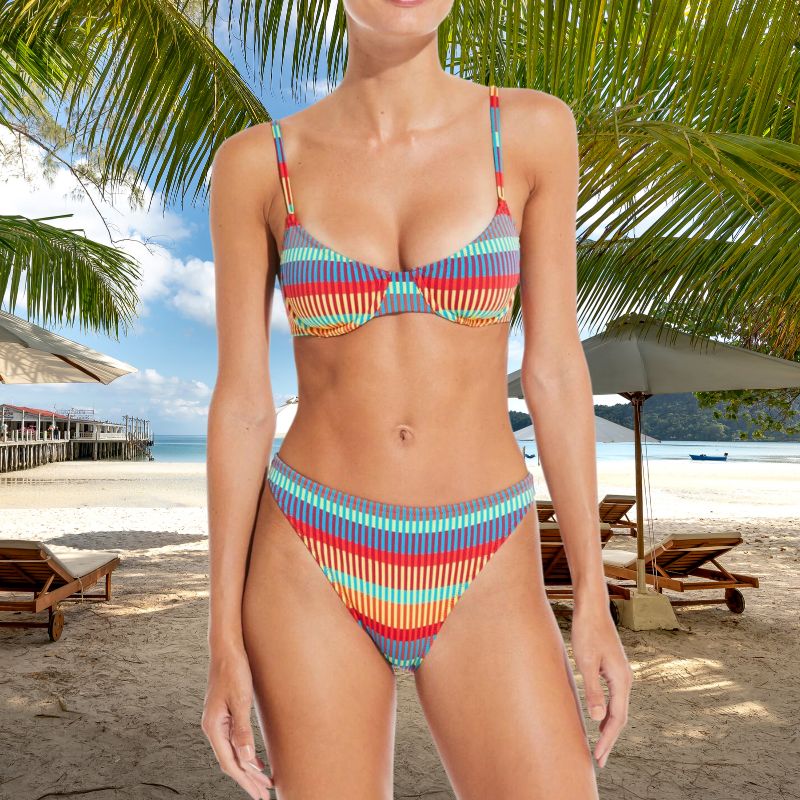 Push Up Bikini Types
Push up bikinis come in different styles and variations, each offering unique benefits to enhance your bust and provide a flattering look.
Padded Push Up Bikini: This type of push up bikini features built-in padding or removable inserts in the cups. The padding provides extra volume and lift to enhance your bust, creating a fuller and more rounded appearance.
Underwire Push Up Bikini: Underwire push up bikinis have a structured underwire beneath the cups for added support and lift. The underwire helps to shape and lift the bust, providing a natural-looking enhancement.
Adjustable Push Up Bikini: Some push up bikinis come with adjustable features to customize the level of push up effect. They may have adjustable straps, tie closures, or multi-hook closures that allow you to control the amount of lift and cleavage you desire.
Multi-Way Push Up Bikini: Multi-way push up bikinis feature convertible straps that can be worn in various ways, such as halter, crisscross, or strapless.
RELATED: Best White Bikinis That are On Trend for 2023
Sometimes a little bit of lift is all you need to push you up at the beach, so air on the side of less is more.
With a little underwire or slight under-boob padding, you're likely good to go! 
When you want a little more lift than a traditional string bikini offers, these 12 swimsuits are just the push up look for you!
The Benefits of Push Up Bikinis
Enhanced Cleavage: Push up bikinis are designed to create and enhance cleavage, making your bust appear fuller and more lifted.
Added Volume: The padding, underwire, or molded cups in push up bikinis add volume to the bust, providing a more noticeable and balanced look.
Lift and Support: Push up bikinis provide lift and support to the bust, creating a more defined and perky shape.
Confidence Boost: The enhanced bust and flattering silhouette achieved with a push up bikini can boost your confidence and make you feel more comfortable and self-assured.
Versatile Options: Push up bikinis come in various styles, designs, and colors, allowing you to find the perfect one that matches your personal style and preferences.
Experiment with different types and styles to find the push up bikini that enhances your natural curves and makes you feel confident and beautiful.
Questions?
How do push up bikinis elevate your body line?
While many bikinis are culprits of sagging, due to lack of structure or a too-forgiving material, a push up bikini will elongate your own body's silhouette with a little more support and lift.