A guide to flawless beach style for your body type.
How to Pick a White Swimsuit
A white swimsuit exudes timeless elegance and sophistication, making it a popular choice for those seeking a chic beach ensemble.
However, finding the perfect white swimsuit that complements your body shape and suits your personal style can sometimes be a challenge.
Fear not! We're here to guide you through the process of selecting the right white swimsuit that will make you feel confident, radiant, and ready to make a splash at the beach.
RELATED: The Top White Swimsuits for a Stunning Beach Look
Consider Your Body Shape
When choosing a white swimsuit, it's essential to consider your body shape and focus on highlighting your best features.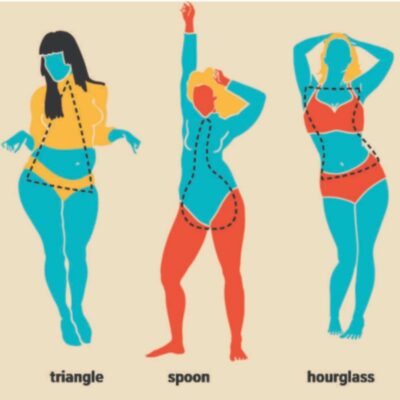 Triangle body: Experiment with cut-out designs or asymmetrical necklines to add dimension and create the illusion of curves.
Spoon body (pear) shape : A white swimsuit with ruffle or embellished details on the top can draw attention upward and balance your proportions.
Hourglass body: Opt for a white one piece with a defined waist or a bikini with high-waisted bottoms to accentuate your curves. 
Find the Perfect Fit
Proper fit is crucial when selecting any swimsuit, and white swimwear is no exception. Ensure that the swimsuit provides adequate support and coverage in all the right places.
Adjustable straps
Underwire or padded cups for added bust support
Well-constructed bottoms that offer comfort and security
Every body type has a wide selection of styles that highlight your best features. Combine your favorites of those listed below, whether it's just a few (or all of them!), to find the best white swimsuit, from minimalists to maximalists.
RELATED: Best White Bikinis That are On Trend for 2023
Our Top Picks
White swimsuits come in a variety of styles, allowing you to express your individual taste and style.
To help you navigate through the myriad of choices, here are the best white swimsuits to consider for your beach or poolside adventures:
Triangle body: White Tankini
For a triangle body type, characterized by broader hips and narrower shoulders, a white tankini can be a great choice to balance your proportions and create a flattering look.
If you desire more coverage, tankinis or swim dresses in white combine style and comfort.
White Tankinis for Triangle Body
White tankinis offer a stylish and versatile alternative to traditional bikinis. They provide more coverage and comfort while still allowing you to enjoy the sun and water in style.
Here are some features and styles to consider when selecting a white tankini for a triangle body type:
Halter or High-Neck Top: These necklines draw attention upward, highlighting your shoulders and balancing out the wider hips.
Lightly Padded or Molded Cups: Look for a white tankini top with lightly padded or molded cups. This will provide structure and support to your bust, enhancing your upper body and creating a more balanced silhouette.
A-Line or Flared Bottom: This style helps to minimize the appearance of wider hips and creates a more balanced look and creates an hourglass illusion.
Ruching or Draping Details: These features can help camouflage any areas of concern and create a visually pleasing texture. Ruching or draping around the bust area can also add volume and balance to the upper body.
Subtle Patterns or Embellishments: Consider a white tankini with subtle patterns or embellishments strategically placed to draw attention to the upper body. It can divert attention away from the hips and highlight your shoulders or bust.
RELATED: 14 Best Tankini with Shorts Combos
White Rash Guards
For those seeking extra sun protection, a white rash guard set with matching bottoms offers a sporty and stylish solution.
RELATED: 28 Best Women's Rash Guards in 2023
Spoon Body Shape: Classic One Piece
For a spoon body type (also called a pear shape) which typically features a smaller bust and waist with curvier hips and thighs, a white one piece swimsuit can be a flattering and stylish choice.
White one piece swimsuit with a plunging neckline or a halter neck can exude sophistication and understated glamour.
One Piece Swimsuits for Spoon Body
Here are some features and styles to consider when selecting a white one piece swimsuit for a spoon body type:
V-Neck or Plunging Neckline: Look for a one piece swimsuit with a V-neck or plunging neckline. This style helps draw attention upward, accentuating the smaller bust and creating a more balanced overall look.
Supportive Bust Area: Opt for a one piece swimsuit that provides adequate support for the bust. It will help enhance the bust area and create a more proportionate shape.
Waist Definition: Choose a white one piece swimsuit that offers waist definition. Look for styles with details such as ruching, side panels that cinch in at the waist. This helps create a more defined waistline and highlights your curves.
Moderate Coverage Bottoms: Since spoon body types tend to have curvier hips and thighs, consider a one piece swimsuit with moderate coverage bottoms.
Cut Out Details: Another option to consider is a white one-piece swimsuit with cut out details. Look for styles with strategic cut outs on the sides or waist area, as they can create the illusion of a narrower waist.
RELATED: The 25 Best One Piece Swimsuits for 2023
Hourglass Body: White Bikini
For an hourglass body type, which typically features a well-defined waist with proportionate bust and hips, a white bikini can beautifully highlight your curves and accentuate your figure.
Consider a white bikini with feminine details like ruffles, lace, or crochet accents.
White Bikinis for Hourglass Body
Here are some features and styles to consider when selecting a white bikini for an hourglass body:
Underwire or Structured Cups: White bikini top with underwire or structured cups provide support and enhance the natural shape of your bust, creating a flattering and lifted look.
High Waisted Bottoms: Consider opting for a white bikini with high waisted bottoms. High waisted styles accentuate your waistline and highlight your hourglass shape.
Belted or Ruched Details: Go for white bikini tops or bottoms with belted or ruched details. These features draw attention to your waist, accentuating its narrowness and creating a more defined hourglass silhouette.
Adjustable or Tie-Up Features: This allows you to customize the fit and ensure optimal comfort and support to accommodate your unique body shape and provide flexibility.
Halter or Wrap Tops: Halter or wrap style white bikini tops can be particularly flattering for an hourglass body type. Adjustable ties or wrap-around details are great to customize the fit.
White Crochet Bikinis
Delicate crochet details on a white bikini create a bohemian and feminine look. Get your full crochet bikinis guide here.
Explore these options and find the perfect white swimsuit that suits your preferences and flatters your figure, allowing you to enjoy the sun, sand, and waves in style.
White Swimsuit Fabric and Lining
When it comes to white swimsuits, the quality of the fabric and lining plays a significant role in ensuring a flattering fit.
Materials: High-quality, durable materials to provide ample coverage and prevent transparency when wet. Before buying, do a stretch test to determine the fabric's quality. Place your hand underneath and stretch the material a little. If you can see your hand, make sure to pass on that suit!
Lining: Double-layered or lined white swimsuits. An extra layer of protection ensures a smooth, opaque appearance, enhancing your confidence while enjoying your time in the sun.
When in doubt, shop thick, textured fabrics, like rib knits or crochets.
Tankini Shopping Tip! Look for tankinis with supportive built-in bras and secure bottoms to ensure comfort during your beach activities.
Selecting the right white swimsuit involves considering your body shape, finding the perfect fit, choosing quality fabric and lining, embracing your preferred style, and accessorizing with confidence.
By following these guidelines, you'll be ready to step onto the beach with grace, radiating confidence and showcasing your personal style in a flawless white swimsuit.