Don't hide this summer, shine in a trendy white swimsuit especially on your very special trip.
White Swimsuit
When it comes to beachwear, nothing exudes elegance and timeless beauty quite like a white swimsuit. A white swimsuit not only complements sun-kissed skin but also creates a stunning and sophisticated look that is perfect for any beach outing.
Wear a white swimsuit to make a splash on the hottest beaches this summer. That's right, the white swimsuit is having a moment just in time for your summer vacation.
RELATED: How to Choose the Right White Swimsuit Guide (For your Body Type)
How to Shop
To help you stand out on the sandy shores, we've curated a list of the top white swimsuits that guarantee a head-turning beach look. From classic silhouettes to trendy designs, these swimsuits embody style, confidence, and the ultimate summer vibe.
It's your time to shine in blazing white and the latest swimwear trends, including sexy cut outs, halter necks, and statement sleeves.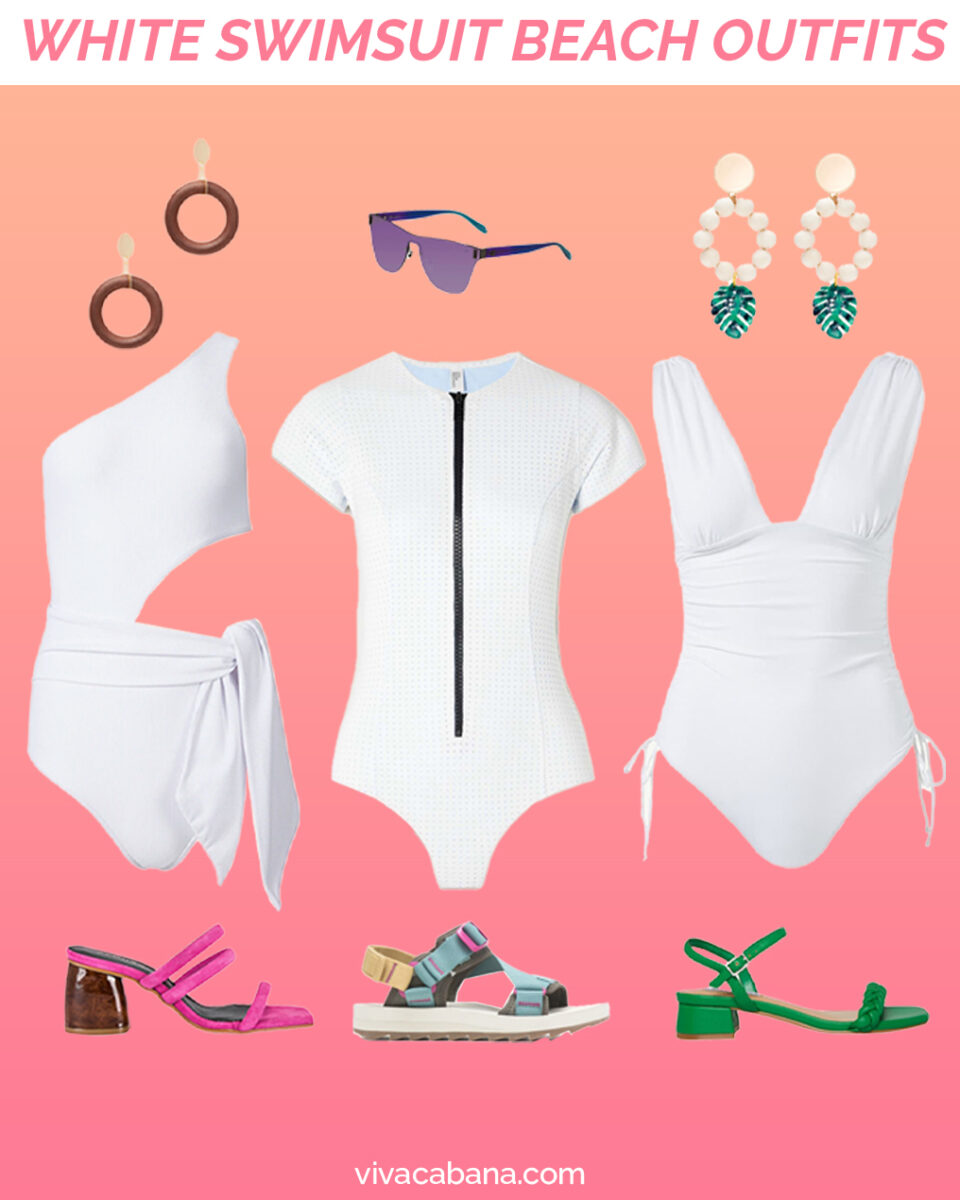 White Swimsuit Styling
Prepare to choose from one (or more) of our seventeen best white one piece swimsuit options of the season. Plus, check out the matching accessory and the shoes to complete your look!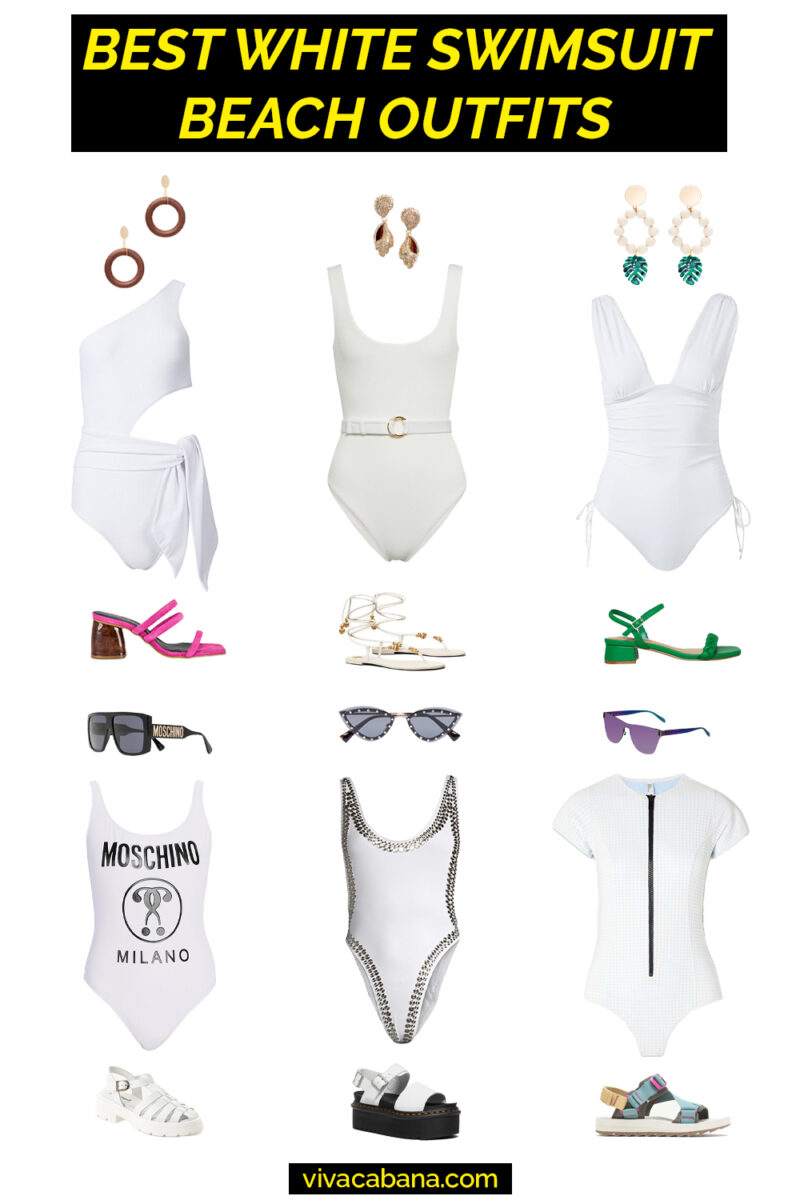 People used to say not to wear white after Labor Day, but we would never stop you from wearing your white swimsuit no matter the time of year.
White is one of the easiest colors to match with everything, opening you up to so many varieties of swimsuit cover ups and other beach accessories.
More White Swimsuits to Love
With the right white swimsuit, you can make a stunning statement on the beach. Whether you prefer a classic one-piece, a minimalist bikini, a boho crochet design, a sporty option, or a retro-inspired piece, there is a perfect white swimsuit waiting to enhance your beach look.
Remember to choose a style that flatters your body shape and reflects your personal style.
Pair your swimsuit with confidence, a radiant smile, and essential beach accessories to complete your beach-ready ensemble. Embrace the timeless beauty and allure of a white swimsuit.
How to Clean a White Swimsuit
Rinse Immediately: After wearing your swimsuit, rinse it thoroughly with cool water to remove any chlorine, saltwater, or sunscreen residue. This step helps prevent stains from setting in.
Hand Wash: Fill a clean basin or sink with lukewarm water. Add a small amount of mild liquid detergent specifically designed for delicates or swimwear. Avoid using bleach or harsh chemicals, as they can damage the fabric.
Gently Agitate: Place your white swimsuit in the soapy water and gently swirl it around for a few minutes. Be careful not to scrub or wring the fabric, as it may lead to stretching or damage.
Spot Treat Stains: If you notice any stubborn stains on your white swimsuit, apply a small amount of mild detergent directly to the affected area. Gently rub the fabric together to work the detergent into the stain.
RELATED: The Best Crisp White Bikinis