Find the most flattering and trendy one piece swimsuit for your next vacation.
One Piece Swimsuit
As the summer sun beckons, it's time to hit the beach in style with the timeless allure of one piece swimsuits. Chic, flattering, and versatile, one piece swimsuits have become a staple in every fashionista's beach wardrobe. 
Not only is a one piece swimsuit sure to flatter and hug your figure, but the many style varieties will keep you on-trend. Looking for sexy cut outs or a pop of color? Shop our top suggestions below, and you'll find exactly what you're looking for.
The Classic Black One Piece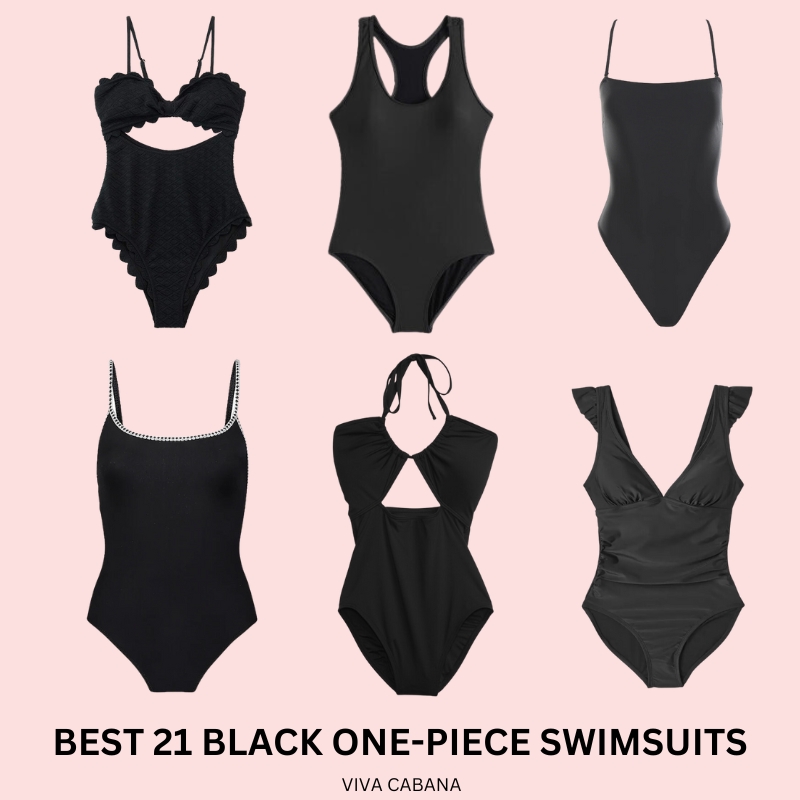 Embrace the simplicity of monochrome magic with one piece swimsuits in classic black.
The Trend
From Hollywood icons to modern trendsetters, one piece swimsuits have stood the test of time as the epitome of timeless elegance. Effortlessly flattering every body shape, this versatile swimwear style accentuates your curves while offering comfortable coverage.
Dive into this fashion-forward guide and find the perfect one piece swimsuit to embrace your beach goddess status.
Best Underwire One Piece Swimsuits
From our best underwire swimsuits suggestions, this example from Dolce & Gabbana is the top selection for a bold, print underwire one piece swimsuit.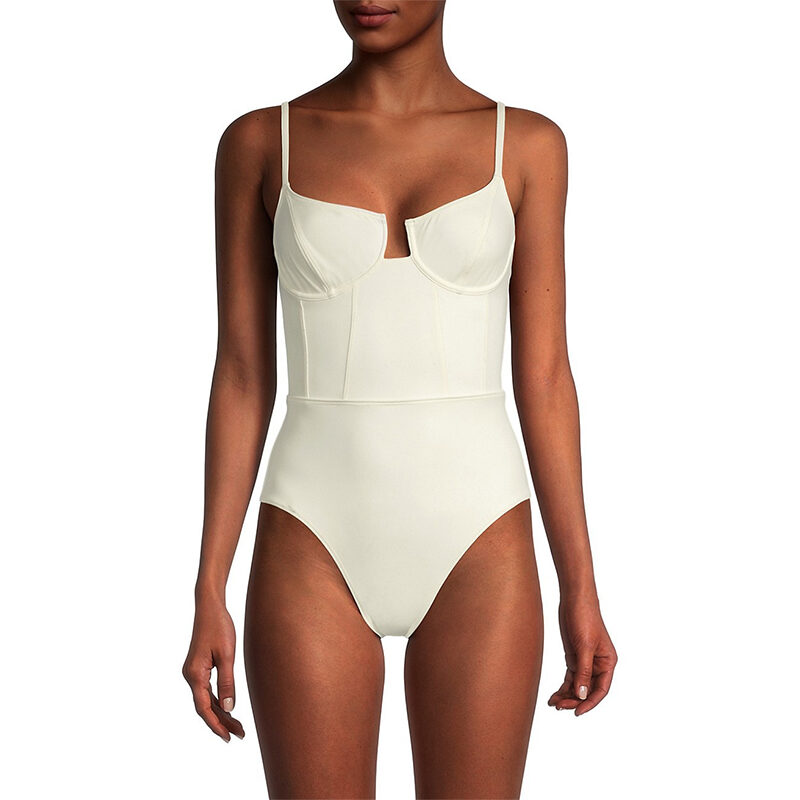 We can't get enough of this underwire swimsuit by Boden. It's available in multiple colors, and made to fit your exact cup size.
Best Cut Out One Piece Swimsuits
A subtle and chic cut out detail really sets this white swimsuit apart from the rest.
Whether you're headed to a Las Vegas pool party or a tropical beach, you'll love this bright yellow one piece swimsuit. The prominent cutouts nearly give the look of a bikini!
If yellow is your color, read our best yellow bikinis story!
This is the best one piece swimsuit for ultimate versatility, appropriate at a pool party but easily transitions for a more formal occasion. The puff sleeves and cutout detail look luxurious.
Best Crochet One Piece Swimsuits
In bright green, this is the best colorful crochet one piece swimsuit of the season. The cutout details are an added plus.
Check out the full list of the best green bikinis here.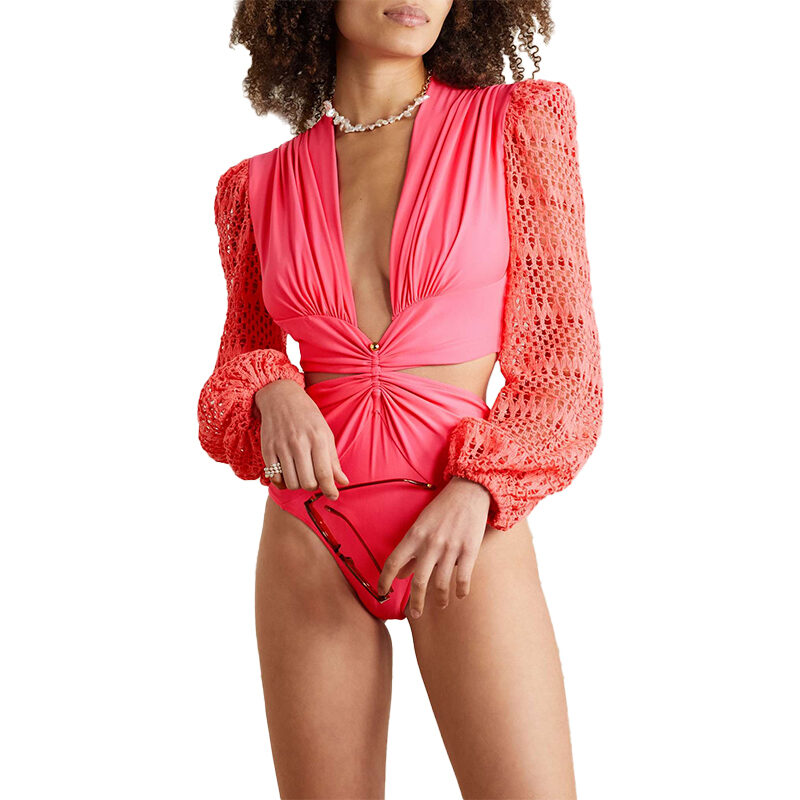 This one piece bathing suit is definitely the trendiest long sleeved crochet swimsuit. The pink color is simply electric.
In a more subdued brown color, this crocheted one piece swimsuit is incredibly sexy. Wear it on your romantic getaway!
Read more for the best crochet swimsuits here.
Best Plus Sizes One Piece Swimsuits
Celebrate the beauty of diversity with brands that offer one piece swimsuits in a wide range of sizes. Embrace body positivity and find swimwear that empowers you to feel confident and beautiful, regardless of your body shape.
They call this the "perfect" wrap one piece swimsuit for a reason! By Summersalt, this plus size swimsuit is flattering at every size and comes in an array of colors.
This plus size swimsuit is the best out there for tummy control, for those beach days when you want to look and feel your best. We love that it's also chlorine resistant!
Just one look at this one piece swimsuit by Anne Cole Plus, and you can see why it's the sexiest plus size swimsuit of this summer.
Best Strapless One Piece Swimsuits
This strapless one piece is the best ruched swimsuit! It's available in standard sizing or for long torsos.
Read our complete story of long torso swimsuits here.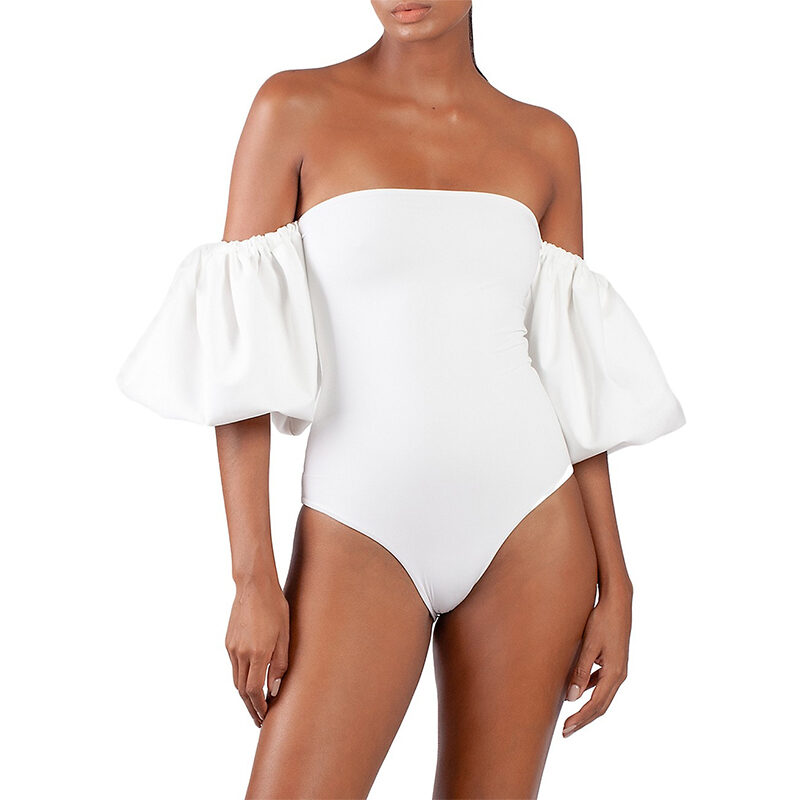 Majesty is the word that comes to mind when looking at this white swimsuit. It's our best recommendation for a one piece strapless swimsuit with sleeves.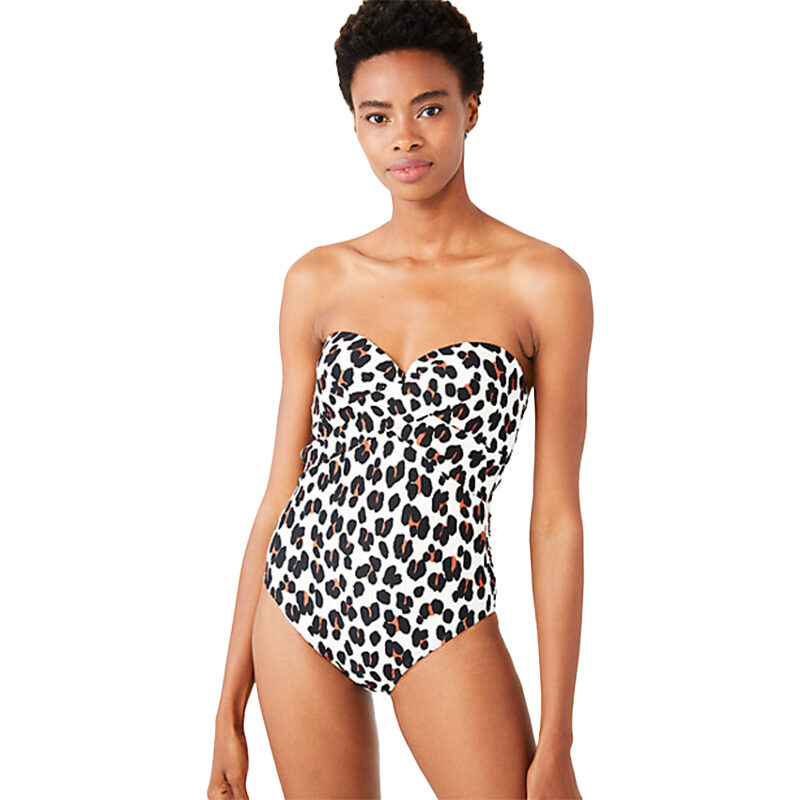 The top animal print one piece swimsuit is this one by Kate Spade, complete with molded cups and an optional halter strap.
Best High Cut One Piece Swimsuits
For ultimate edginess, we recommend this high cut one piece white swimsuit with glittering studs.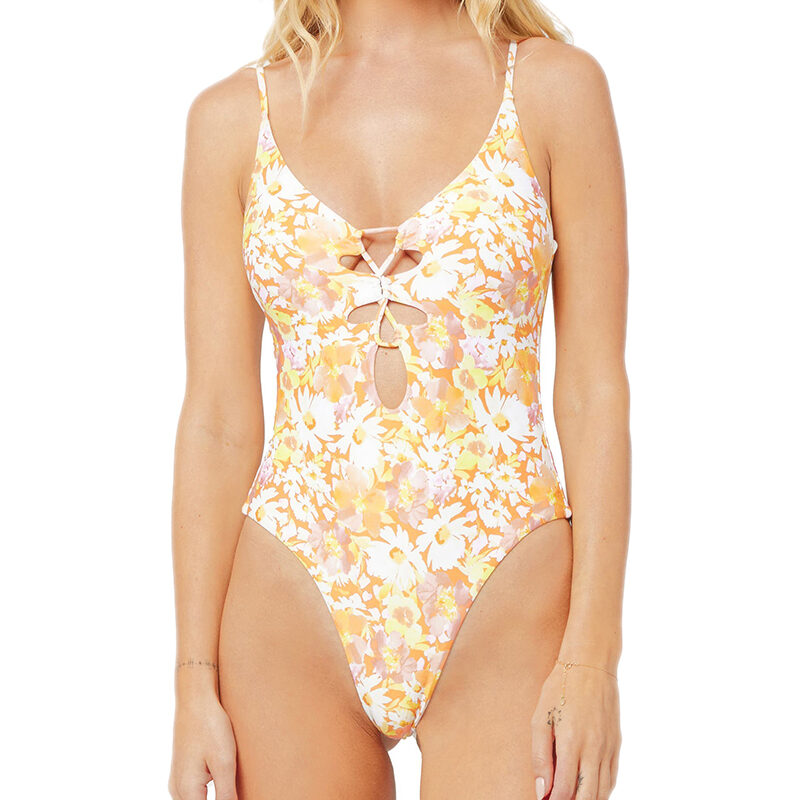 In a dainty floral print, this one piece swimsuit is alluring with high cut hips and a laced detail at the front. We recommend packing this swimsuit on your trip to Hawaii, or anywhere!
This high cut one piece by Stone Fox Swim is the best classic swimsuit. It's available in so many colors, you're sure to find an option that's perfect for you.
Other Best 7 Color One Piece Swimsuits
As you embark on your beach adventures this summer, let the allure of one piece swimsuits accompany you in style.
Whether you shop by color, silhouette, or trend, we've got the best one piece swimsuits here for you to browse. As you prepare for your summertime activities and trips, don't forget to also grab essential accessories like beach cover up pants or a bucket hat!