Upgrade your summer style with the latest swim shorts that offer comfort, versatility, and a touch of beach chic.
Swim Shorts
Get ready to make a splash this season with our ultimate shopping guide for women's swim shorts.
Whether you're lounging by the pool, enjoying a beach getaway, or embarking on thrilling water adventures, the key to finding the perfect swim shorts is both style and comfort.
RELATED: 14 Best Tankini with Shorts Combos 2023
Swim shorts are a fantastic option for women who desire a little more coverage without compromising on fashion.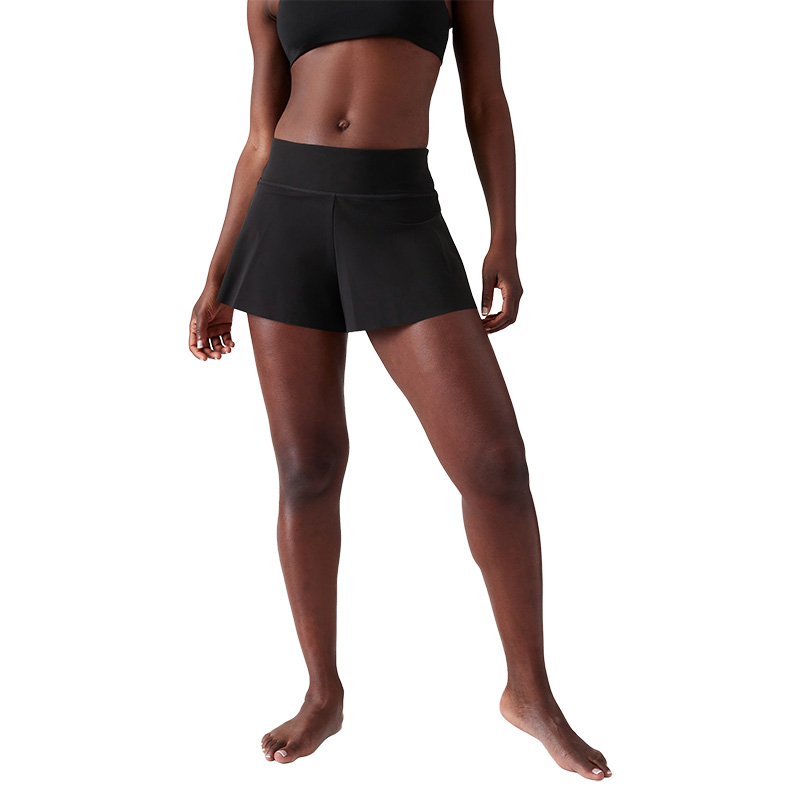 We love this wide leg swim shorts for perfect coverage and length! They are super comfortable as well.
RELATED: The Best Swim Skirts with Style and Coverage
Shop our curated selection of the top 15 swim shorts for women, guaranteed to elevate your swimwear game. Now, let's dive in!
Our Top Picks
Add versatility to your swim shorts, consider layering them with a stylish cover-up—a flowy tunic or a button-up linen shirt can instantly elevate your beach or poolside ensemble.
This layering not only adds a touch of elegance but also provides additional coverage when needed.
What to Look for In Swim Shorts
Versatility meets Style: One of the best things about swim shorts is their versatility. They effortlessly transition from beachside lounging to water activities.
Comfort is Key: Look for lightweight, quick-drying fabrics that provide ample stretch for unrestricted movement. Elastic waistbands, adjustable drawstrings, and soft linings ensure a snug and comfortable fit.
Length and Coverage: Whether you prefer shorter inseams that show off your legs or longer lengths for extra coverage, choose a style that makes you feel confident and suits your comfort level.
Pockets and Practicality: If you value functionality, opt for the ones with pockets—bonus points if they zip shut too. These practical features allow you to carry small essentials like keys, cards, or sunscreen without the need for an additional bag.
Mix and Match: Swim shorts offer endless possibilities for mix and match outfits. Pair them with a bikini top, tankini, rash guard, or even a stylish swim shirt. Experiment with different colors, patterns, and textures to create unique and personalized beach looks.
Size and Fit: To ensure the perfect fit, carefully check the size charts provided by the brand. Consider the rise, leg openings, and overall measurements to find a pair that flatters your body shape.
Best Brands to Explore: Some popular options include Nike, Speedo, Roxy, Billabong, and Athleta. These brands offer a wide range of styles, sizes, and designs to cater to various tastes and preferences.
Why Do you Need Swim Shorts?
With the right pair of swim shorts you'll enjoy the sun, sand, and water with confidence and style.
Remember to prioritize your personal preferences, comfort, and desired level of coverage when selecting the best swim shorts for you. Happy shopping and enjoy your sunny adventures!
RELATED: 28 Best Women's Rash Guards in 2023