Best sun hats that pack easily without breaking or bending.
Packable Sun Hat
When it comes to outdoor activities under the scorching sun, a packable sun hat is an absolute must-have. These hats offer excellent sun protection while being conveniently foldable and easy to pack for your adventures. Also, it adds nice style to your vacation outfits.
We've all been there: you either wear your chic wide-brimmed hat on the plane, or leave it at home, for it surely won't survive your luggage. Until now.
In this article, we present the top 16 best packable sun hats available in the market today. So, get ready to shield yourself from harmful UV rays while staying stylish and on-the-go!
How to Pack a Sun Hat
The best space-saving method is to roll your sun hat up and secure it in a nook in your bag or with a tie of sorts. Some packable sun hats come with instructions.
Make sure you read and follow these each time in order to ensure your sun hat stays with you for summers to come.
When seeking out optimal sun protection, remember that you can see through the weave, UV rays can also filter through.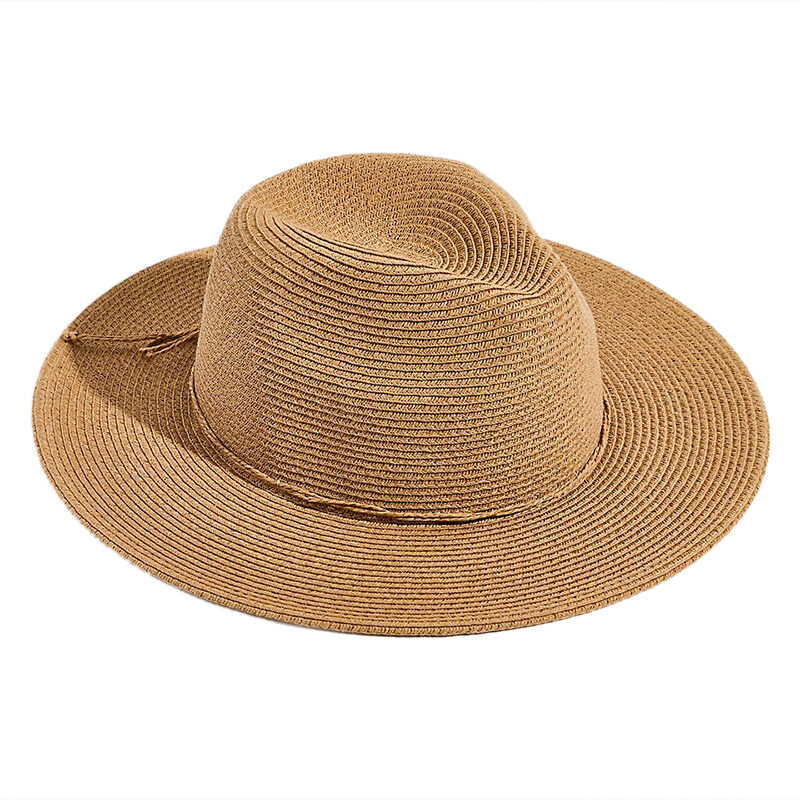 Photo Credit:
Our readers pick! The best selling packable sun hat with five star reviews at $48.
Why Are Packable Sun Hats Great?
They're lightweight, fuss-free, and designed to be tossed into your purse, beach bag, or carry-on, making packing a breeze, especially if you're trying to pack light. When they're unraveled at your destinations, they look good as new.
Whether you need one for a tropical getaway or running errands, you don't have to worry about damaging your hat.
Types
Sun hats are available in a variety of styles, materials, and colors like straw hats, floppy hats, Panama hats, baseball caps, visors, and more.
Shop the best packable sun hats that both take your look up a notch and offer you protection from the sun here.
Our Picks
Packable sun hats are a must when you're traveling, and the design has come a long way in recent years.
Gone are the days where a "packable" topper feels like plastic and looks no better.
With new weaves and lightweight materials, even your most gorgeous wide-brimmed straw hat can be found with a packable stamp of approval!
FAQ
Why are sun hats important?
Hats are not only an excellent way to add style to your look, but they offer essential protection from harmful UV rays and the sun's glare. A good sunhat protects not just your face, but also your head, neck, and ears.
This is especially important if you're at a high risk of skin cancer and can help prevent skin damage. Just make sure you're still applying sunscreen regularly!
What kind of packable sun hats are out there?
There's no one most popular style. Visors and baseball caps are popular for more athletic activities or an athleisure look. Whereas a tropical getaway is begging for the beloved floppy hat or straw hat. And Panama hats are a timeless addition to your wardrobe.
RELATED: Best 12 Baby Sun Hats