Wrap dresses in every variety are perfect for your summer vacation.
Wrap Dress
If you're looking to refresh your wardrobe, the wrap dress is a fashion staple that never goes out of style. Even in 2023, wrap dresses are a trend that returns every season because they are so beloved.
Versatility is one of the major benefits of the classic wrap dress as well as its slimming effect. Read on to discover why.
A wrap dress makes you look slimmer by defining your waist and accentuating your bust and hips.
The built-in belt draws the eye to the smallest part of your figure, while a v-neckline and a-line skirt enhances your curves. (Tip: try filling that empty space at your décolletage with your favorite necklace!)
RELATED: How to Tie a Wrap Dress in Five Steps
How to Wear a Wrap Dress
Whether you opt for a maxi wrap dress or a midi wrap dress, they are perfect for all occasions: from a romantic date on your laid-back getaway to a Michelin-starred dinner.
Feeling flirty? Go for a floral wrap dress with a youthful mini skirt or spaghetti straps, paired with some block-heel sandals. If you're searching for an elegant outfit, wear a maxi wrap dress in a sophisticated print or a classic silk wrap dress.
Now that you've decided to add a new wrap dress to your closet, don't be overwhelmed by countless choices.
How to Shop
Here at Viva Cabana, we've selected beautiful options in a variety of lengths, colors, and prints for your perfect wrap dress.
No matter the season, each of these styles will make you feel confident and ready to strike a pose.
Our Picks
There are so many reasons to wear a white wrap dress. Every year, white is a go-to color for the summertime because of its traditional association with breathable linen and cotton. White dresses also make your tan really pop—just like a white swimsuit.
If you're a bride-to-be or traveling on your honeymoon, a white wrap dress will help you celebrate your newlywed status for as long as possible!
White Wrap Dress
A wrap dress in black is classic and timeless, and most of all, incredibly slimming. Black looks good on so many and is appropriate for all occasions, and every season too.
After all, everyone needs a little black dress (LBD)! It's a great feeling to have a little black wrap dress to look your best and ultra sophisticated.

Black Wrap Dress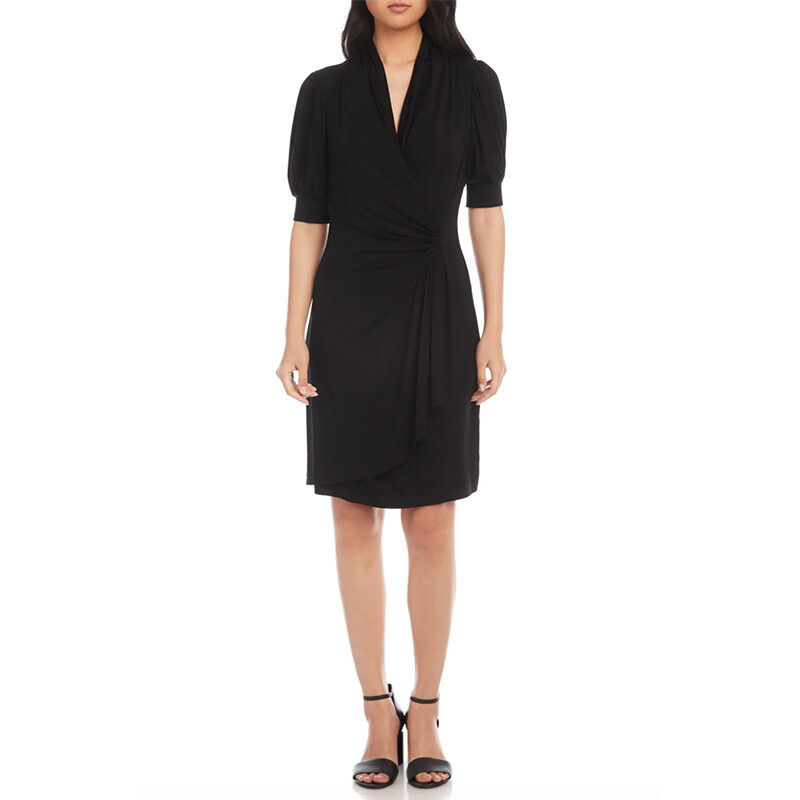 Wear this sophisticated and flattering black dress while out to dinner on your family getaway.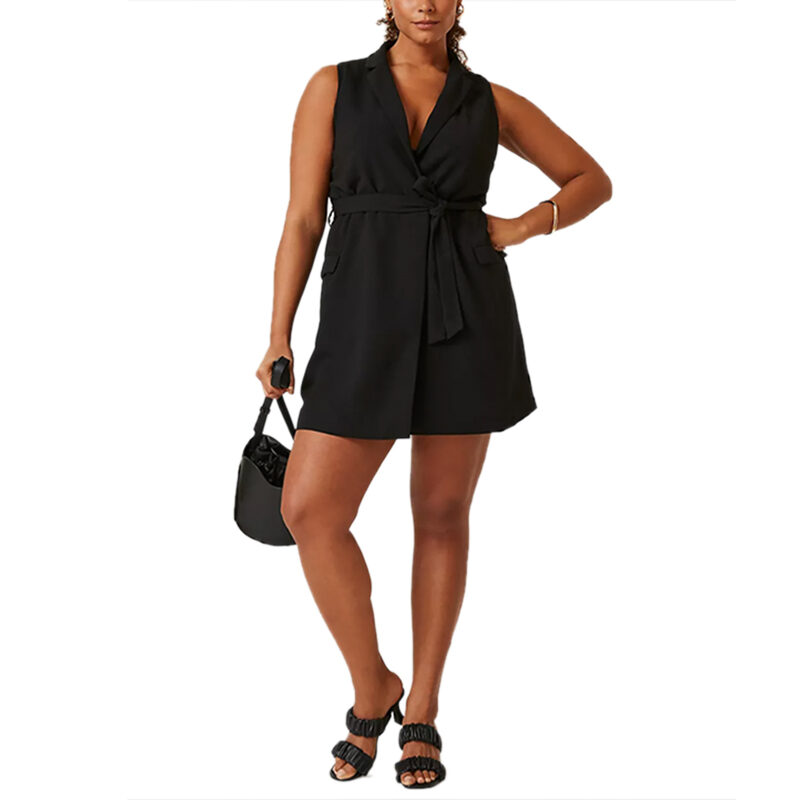 Available in standard, petite, and plus sizes, this sleeveless vest mini dress is simultaneously polished and casual.
This black stretch dress will be a blessing in your wardrobe and on your vacation.
You can wear wrap dresses all year-round, no matter the season or climate. Long sleeve wrap dresses are perfect for spring and fall seasons when there is a chill in the air.
Accessorize with some warm tights or leggings to protect your legs from the cold. From bishop sleeves to bell sleeves and puff sleeves, long sleeve wrap dresses look good on everyone and add extra flair to your outfit. You'll want to show them off!
Long Sleeve
Are you looking for a versatile wrap dress to wear on and off the beach? Look no further than these casual and fun frocks perfect for your vacation getaway. Here are the best beach wrap dresses.
BEach Dress
Wrap dresses are always a classy choice because the silhouette is simply timeless and appropriate for all ages. And don't forget, you will be able to adjust how plunging you'd like your v-neckline to be.
For an extra modest fit, simply layer a camisole, bodysuit, or tank top underneath your wrap dress.
FAQ
Putting on a wrap dress is a little bit more involved than pulling a dress on over your head. Need help learning how to tie your wrap dress?
HOW TO STYLE A WRAP DRESS
Do you need some inspiration on how to wear a wrap dress for different settings? Here are some ideas.
WRAP DRESSES FOR WORK
Did you know that when Diane von Furstenberg designed the wrap dress in the 1970s, she was inspired to create a more feminine version of office clothing for women? Wrap dresses are appropriate for work and will help you look super polished. Remain safe-for-work by keeping the neckline high, or layering with a tank top.
WRAP DRESSES FOR VACATION
The wrap dress is the summer vacation essential, including during long, relaxing days at the beach. Accessorize with a trendy summer hat that doubles as sun protection for your face and eyes. And don't forget that you can use a wrap dress as a swimsuit cover up!
WRAP DRESSES FOR BRUNCH
When you have the perfect wrap dress, you don't need to think about what to wear to weekend brunch. Just pop it on and head out the door with your favorite slide sandals on your feet. (Maybe even Gucci slides!)
FOR A DATE NIGHT
From flirty floral wrap dresses to romantic maxi wrap dresses, your date will be thrilled when you turn up in this figure-hugging classic silhouette. After all, date night is the perfect opportunity to turn up the heat and show off your curves.
FOR A WINTER VACATION
Yes, you can even pack a wrap dress for your winter vacation! Just be sure to bring warm layers too, like a trendy shacket to wear over your dress while adding minimal bulkiness.