Put on your timeless, flattering wrap dress with these five simple steps.
What is a wrap dress?
As its name implies, the characteristic trait of a wrap dress is its wrap-around tie closure. This means that the dress is put on and closed more like a robe than dresses that you slip on over your head and close with a zipper. Wrap dresses typically have a flattering fit-and-flare silhouette that cinches in at the waist.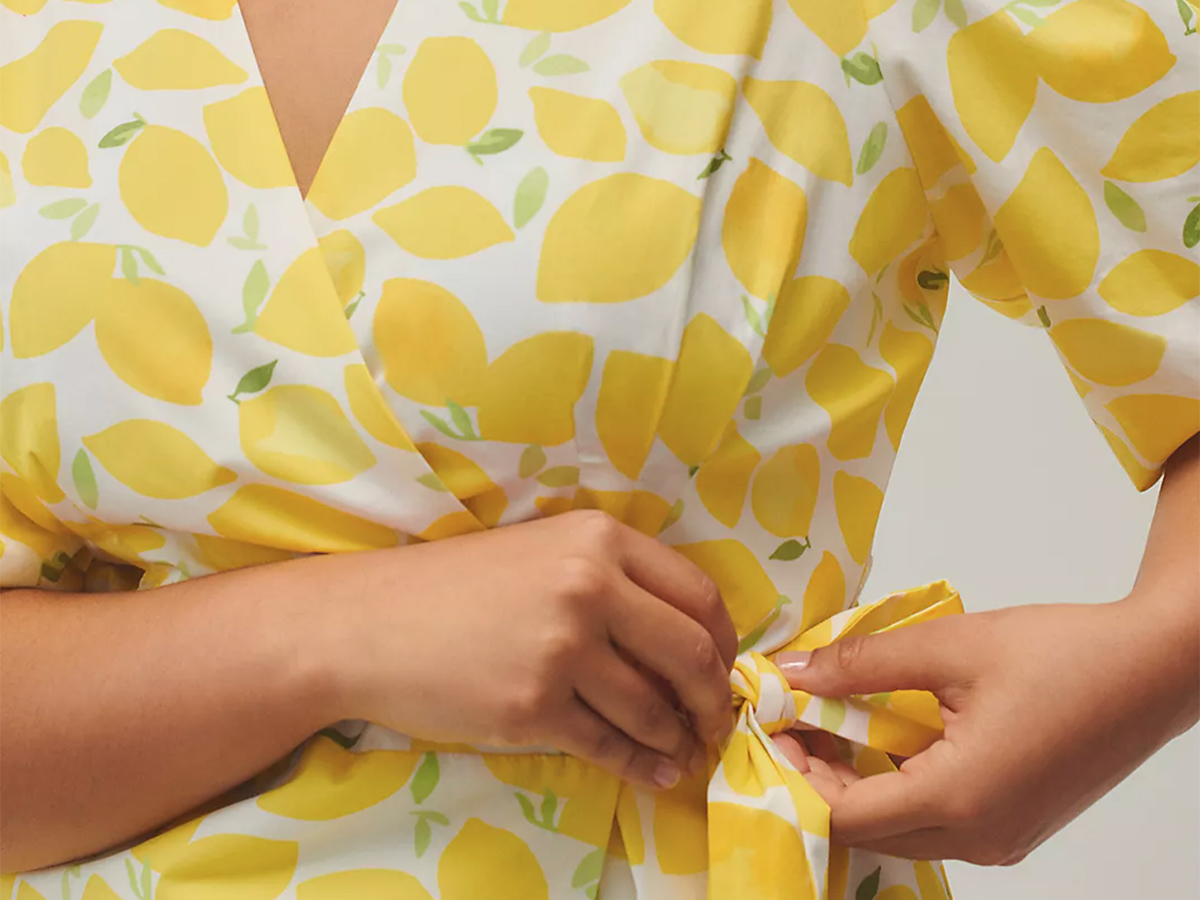 This simple yet feminine style was a go-to for famous fashion designers such as Claire McCardell during the 1940s and 1950s, and more recently, Diane von Furstenberg with the iconic shirtwaist wrap dress of the early 1970s. Today the wrap dress is considered a timeless and extremely flattering style, so make sure to keep some in your closet.
Wrap dress styles & types:
There are so many different types of wrap dresses for you to choose from. Each style has its own beauty so explore all the options!
VC How to Guide: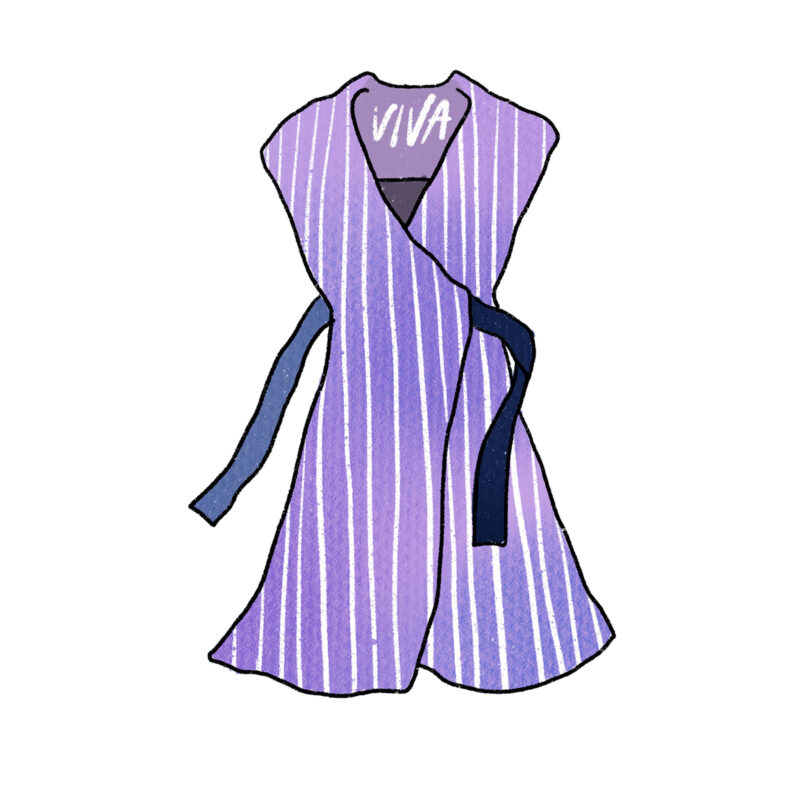 Begin by putting on your wrap dress as you would a robe or cardigan.
You'll most likely notice your dress has two waist ties attached to both its left and right sides. There should be a small hole in the dress fabric by the right-side seam, now begin pulling the left waist tie through it.
After pulling the left waist tie through the hole, you'll notice your wrap dress is beginning to close in the front. Now is the time to adjust the fit, including how much décolletage you'd like to expose.
Now, wrap both waist ties around your waist, crossing over each other in the back then bringing them towards the front.
Finally, tie these into a bow. This secures the closure of your wrap dress while also acting as a decorative detail.
The amount of skin you'd like to show at your neckline is up to you! You can adjust the fit at your décolletage to be looser or more snug, or even wear a bandeau or bralette tops underneath.