Here are 14 outfit ideas for all the best Gucci slides you can buy right now.
Gucci SlideS
Slide sandals. They are among the most easy-to-wear pieces of footwear that you could possibly own. Literally. All you have to do is slide your toes under the strap and you're good to go. And one of the most popular design houses to champion the slide sandal is, of course, Gucci. With crossed straps, single-line top; made of leather, rubber, canvas, and even fur; the supply of slide sandals from Gucci is nearly limitless.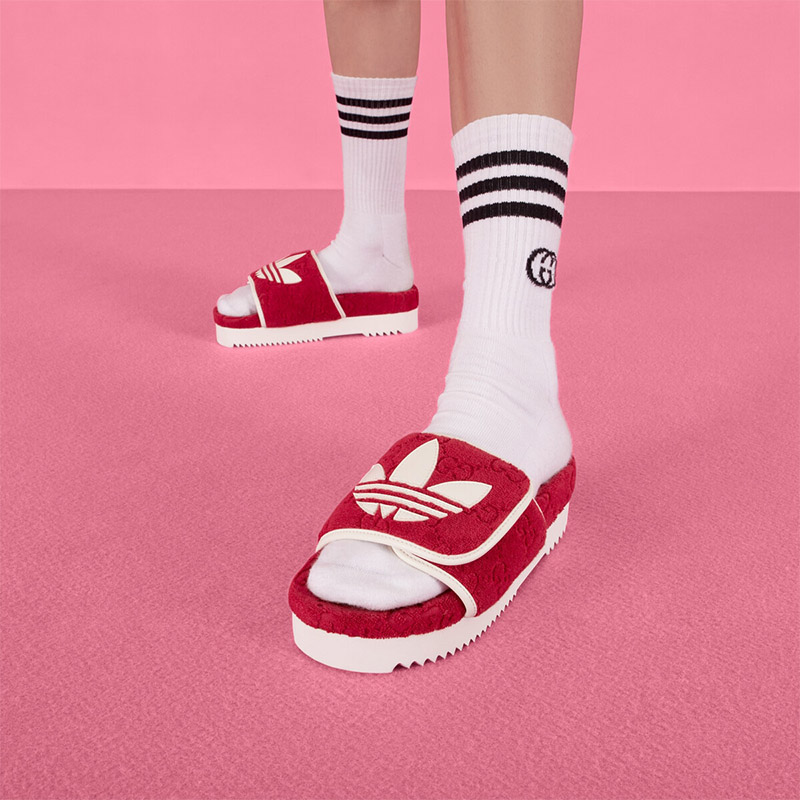 This summer in particular, Gucci has released an offering fit for everyone's style. You can shop the Y2K-throwback platforms made of bright pink terry cloth; go boudoir-inspired with a pair made entirely of faux fur; or opt for a more tailored look with a single strap leather pair.
Ahead, find the 14 best Gucci slides of the season, and find out exactly how you should be styling them.
Our Top Picks
You can never have too many slide sandals especially when it comes to Gucci slides. Shop for a few: one to fit every sartorial mood, of course.
RELATED: Easy Slide Sandals That Look So Chic
Whether you're already a slide sandal lover or new to the trend, there's no denying that few do it quite like Gucci. It might be time to hop on the Gucci slides trend this summer, don't you think?