Los Cabos are famous for rugged landscapes and beautiful beaches. You'll swoon over the unique hotels, sunkissed beaches, and magical Mexican sunsets.
★ Best time to travel: May, Jun, Oct, Nov
CABO OUTFITS
Los Cabos is very much a beach-to-bar to dinner scene, so stick with chic layers for day and night. Get inspired by the colorful sunsets here and don an array of rich colors to suit the landscape.
Women
1. This is Bananas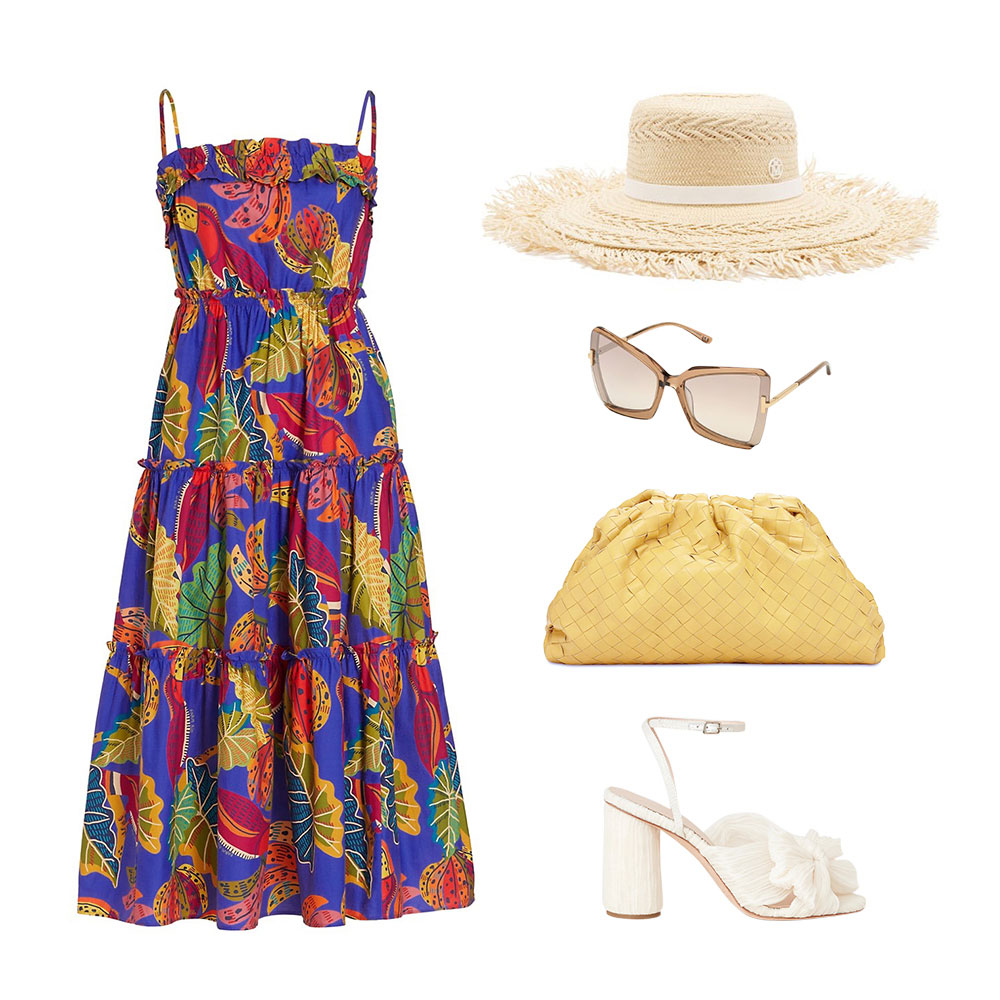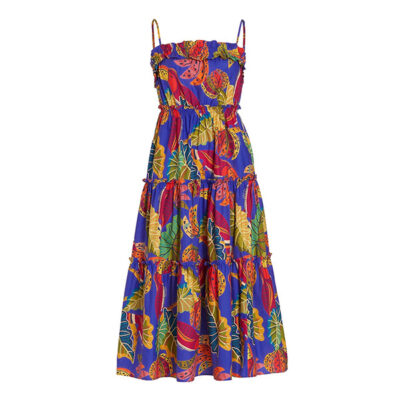 Farm Rio
Beaks Bananas Midi Dress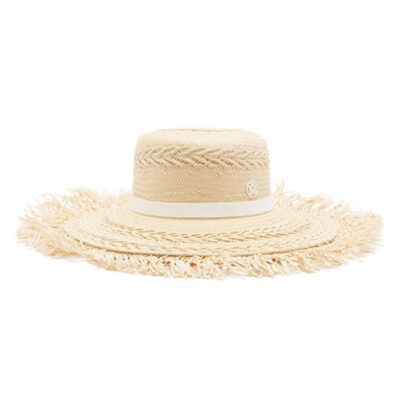 Maison Michel
Claudine Frayed Woven-Paper Hat
2. Beachy Breezy
Men
1. Blue on Blue
2. Sunny Beach Day
Kids
1. Shark Week
2. Desert Inspiration
3. Pink Beach Princess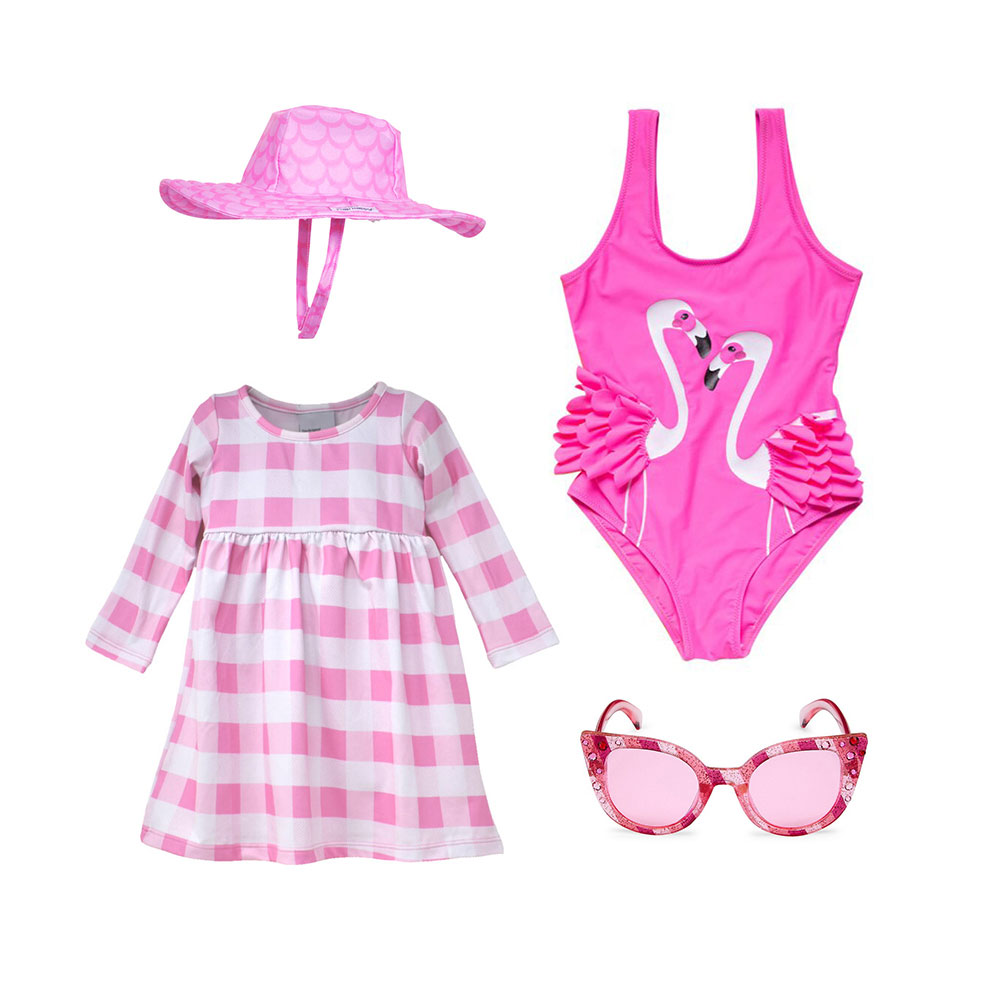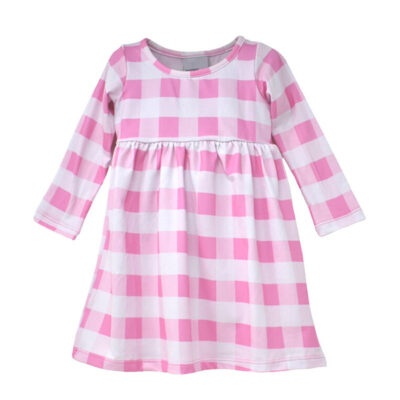 Flap Happy
UPF 50+ Lumi Long Sleeve Tee Dress, Buffalo Check Pink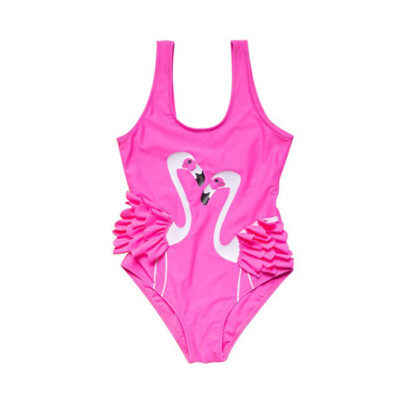 FINELOOK Girls Swimwear Summer
Children One Piece Swimsuit Cartoon Printed Kid Girls Bathing Suit
Get your boho chic, beach elevated fashion from boutiques Etnica and Nomad Chic in Todos Santos in Cabo, they're stocked with amazing locally-made clothing and accessories.
The Perfect Day
Girls Trip
MORNING
Wake up to the sound of lapping waves and head to the nearest beach with your best girls celebrating the moment in boldly colorful swimwear. The hues pop especially in the famous Los Cabos light and against the rock formations. Playa El Medano is a particularly Instaworthy spot for ravishlingly beautiful backdrops.
DAY
After soaking in the oceanside, lounge by the pool sipping aguas frescas. Prep for the evening with a quick spa session. Facials for extra luminous skin, or body scrubs for glowing skin to show off that cut-out dress or backless jumpsuits.
EVENING
Head to the chic restaurant Manta, helmed by famed Mexican chef Enrique Olvera for a dining experience that will leave you dazzled. The menu is a celebration of worldwide flavors: Mexico, Peru, Japan, and beyond. Cap off your night with a rooftop mezcal cocktail and toast to a fantastic day.
Family Trip
MORNING
Roll out of bed and enjoy some quality time at the pool with your kid(s) before heading to lunch. Dress up in something light and airy for the day ahead. A jumpsuit makes the perfect daytime outfit for a woman, and men don linens to stay cool and stylish.
DAY
Lunch at farm-to-table sensation, Jazamango, will treat you to an array of flavors the region has to offer from the garden, land, and sea. Don't miss the catch of the day, marinated in smoked dry chiles and local spices to perfection. Kids love their pizzas and tasty tacos.
EVENING
Then head back to Cabo where you'll embark on a sunset cruise to see the famous arch, and relish in a magical sunset as the sky welcomes night on the ocean. The rolling waves will have your kids ready for bed by the time you return, and you can settle in with one last cocktail.
Romantic Getaway
MORNING
For a romantic getaway that will ignite your relationship, stay at an in-land property instead of the beach. You'll wake up overlooking leafy palm trees, and shower alfresco in the privacy of your abode with a soft breeze rustling in the background. Enjoy a breakfast of chilaquiles, then head out to your activity of the day
DAY
Dress in something practical because there's an adventure ahead of you—ATVing in the Cabo San Lucas desert. A floral swimsuit worn with a pair of shorts will be comfortable and in style.
EVENING
After your day trip, relax poolside to soak up the abundant Los Cabos sunshine. Get ready for a delicious dinner at Acre, sampling their incredible vegetable garden and local seafood. And don't forget to have a Mezcal tasting before or after your dinner. Not a mezcal fan? Try their Acre Martini made with butterfly pea, glowing with a beautiful blue hue.