When packing for your summer vacation, consider packing an essential wrap dress in an unexpected color!
Wrap dresses in your favorite color
Color is one of the main forms of visual communication. The color blue easily conveys a sense of calm, whereas black adds a sense of mystery. When packing for your much-anticipated summer vacation, consider packing a flattering wrap dress in an unexpected color. Here are our recommendations for green, white, black, purple, blue, and pink wrap dresses.
Our Picks
Green Wrap Dresses
This emerald silk wrap dress is both elegant and exciting with its high neck and wrap mini skirt with side-tie closure. 
RELATED: 11 Best Silk Wrap Dresses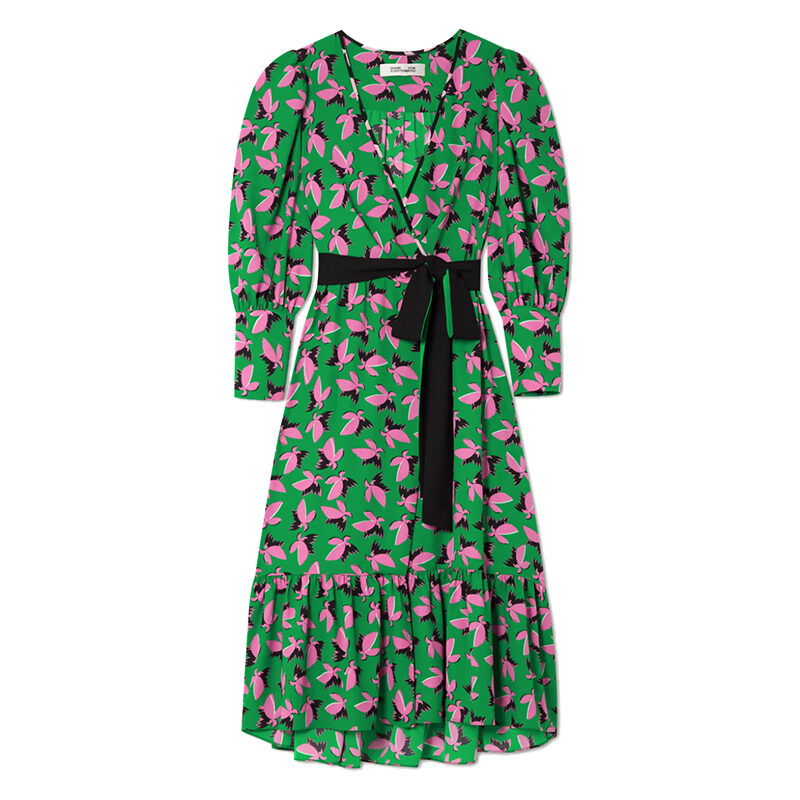 No one does wrap dresses like the iconic Diane von Furstenberg, and this green and pink printed chiffon example is no exception!
RELATED: Find Your Perfect Midi Wrap Dress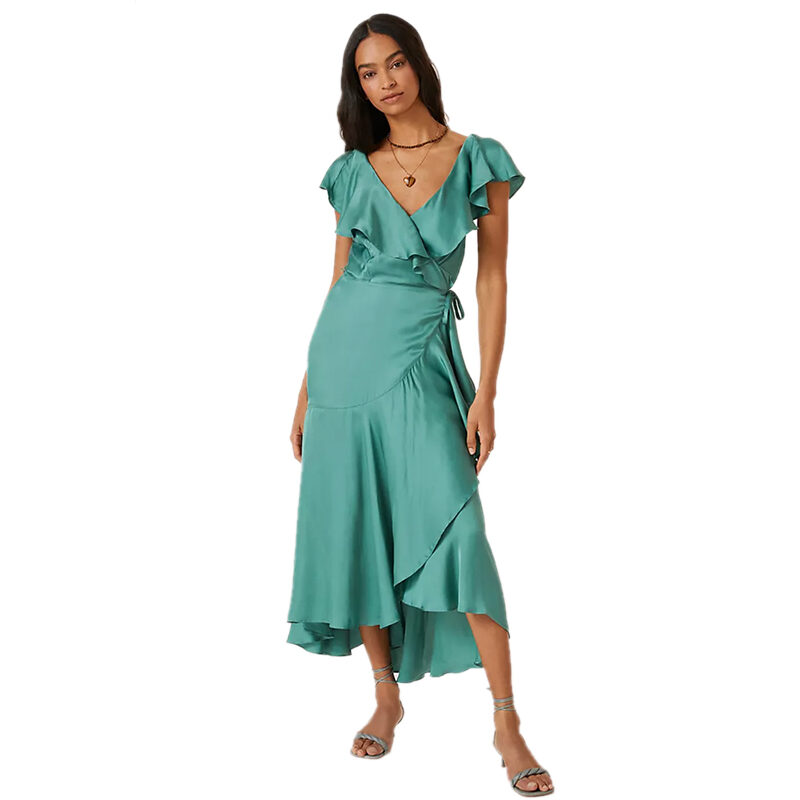 This flowy ruffle-sleeved wrap maxi dress is perfect for any occasion in a refreshing blue-green hue.
White Wrap Dresses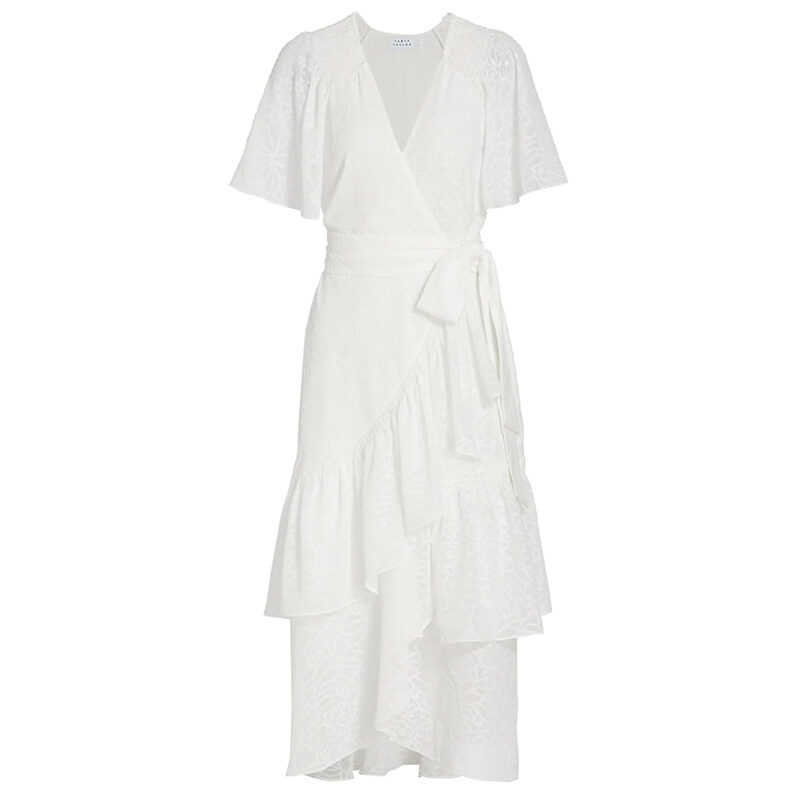 You'll look demure in this classic white wrap dress with a tiered mid-length skirt!
This white and black polkadot wrap dress features flattering three-quarter sleeves and a lightly flared skirt.
For a sophisticated look, try this 100% cotton white wrap dress featuring a preppy collar.
Black Wrap Dresses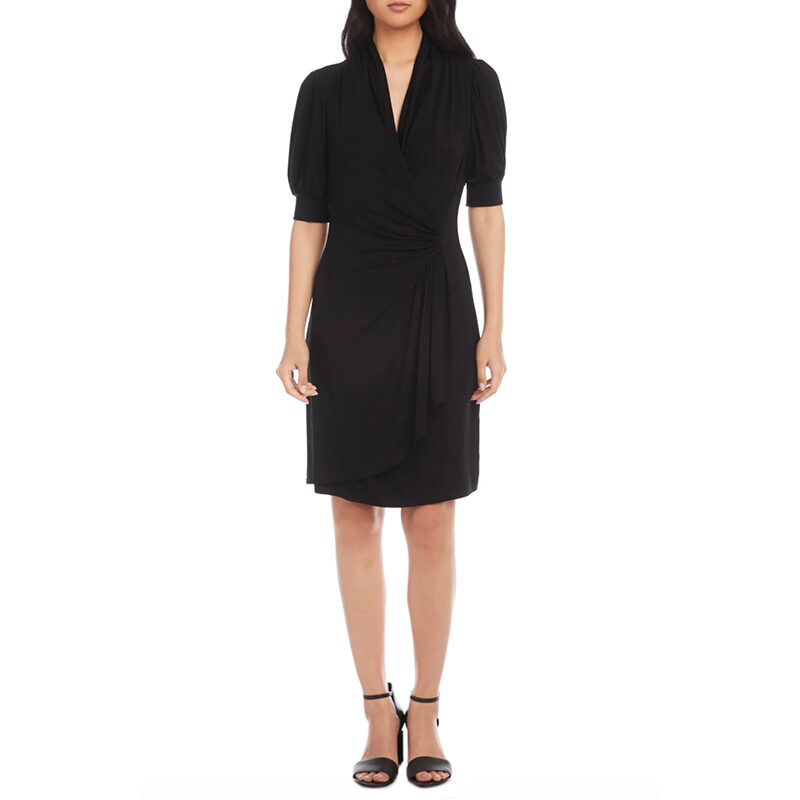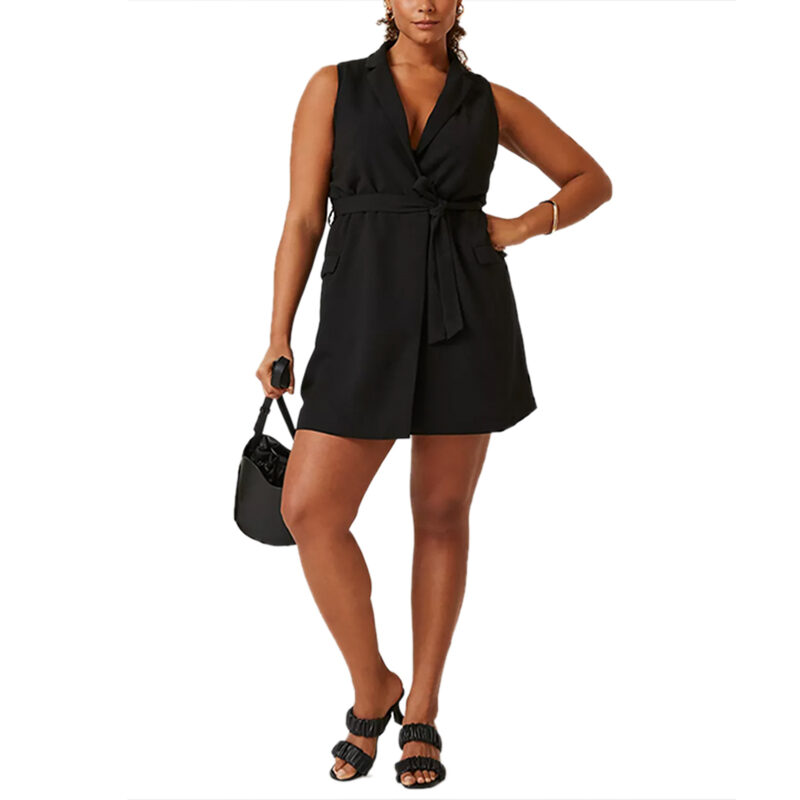 Available in standard, petite, and plus sizes, this sleeveless vest black wrap dress is both simultaneously polished and casual.
Purple Wrap Dresses
Blue Wrap Dresses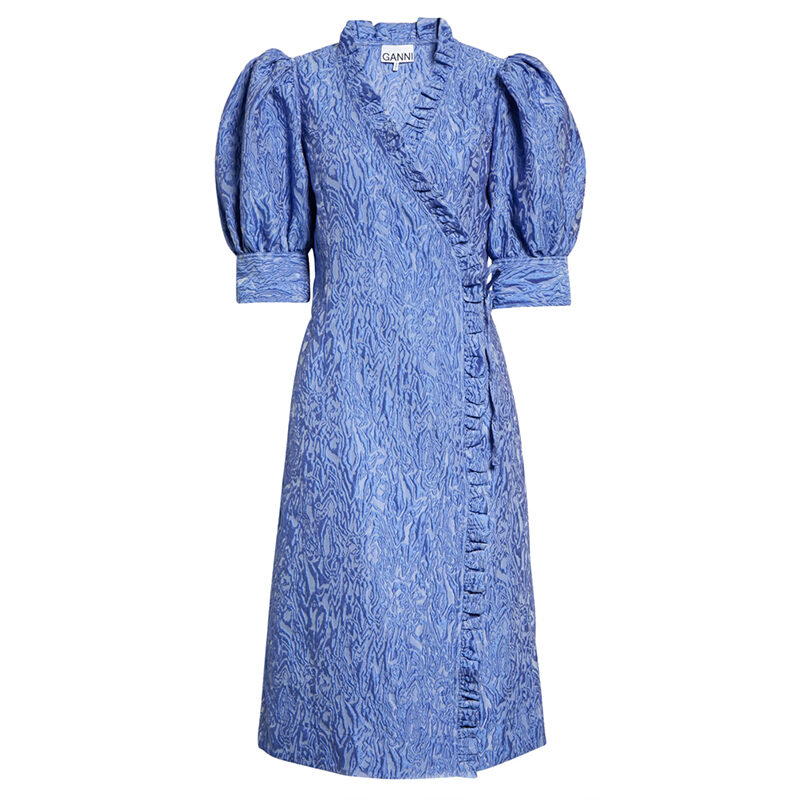 This textured blue wrap dress by Ganni is a real conversation-starter! All eyes will be on you.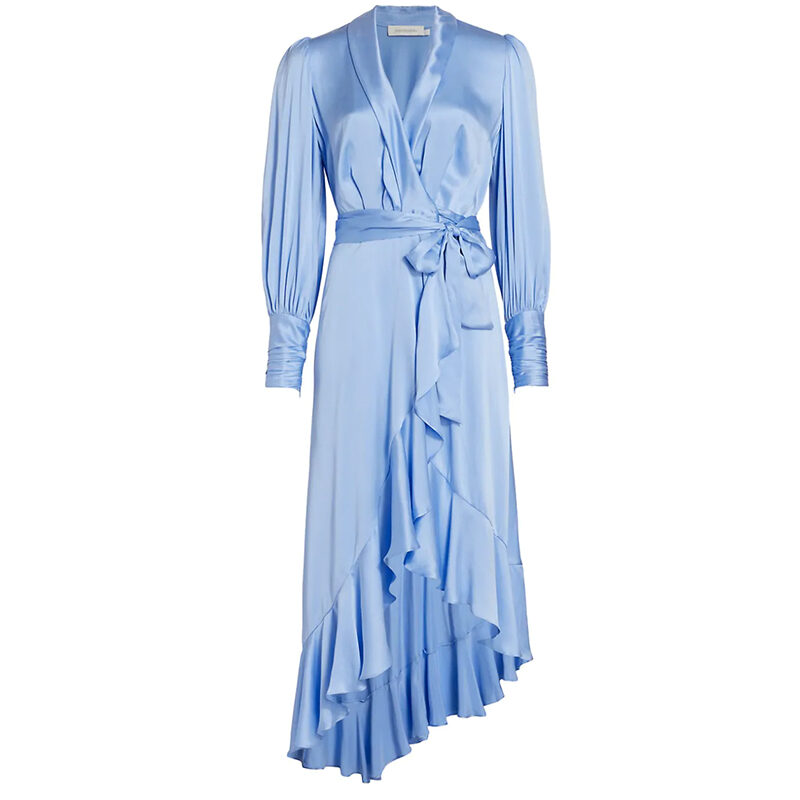 In lustrous silk, this asymmetrical midi wrap dress will have you looking serene in beautiful "cornflower" blue.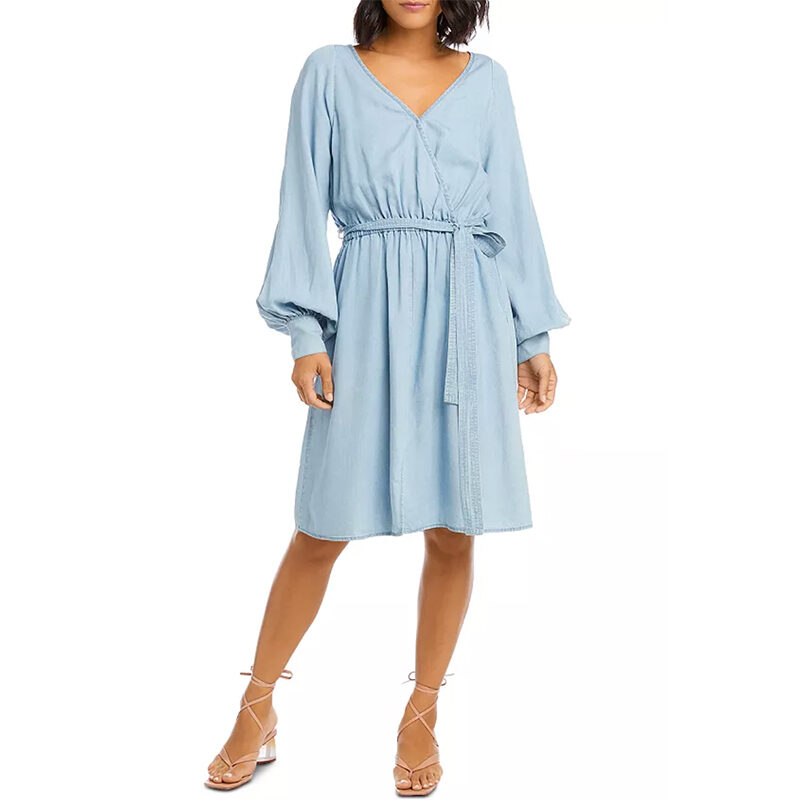 This light blue faux wrap dress is easy going and casual with an elasticized waist and side slit pockets.
Pink Wrap Dresses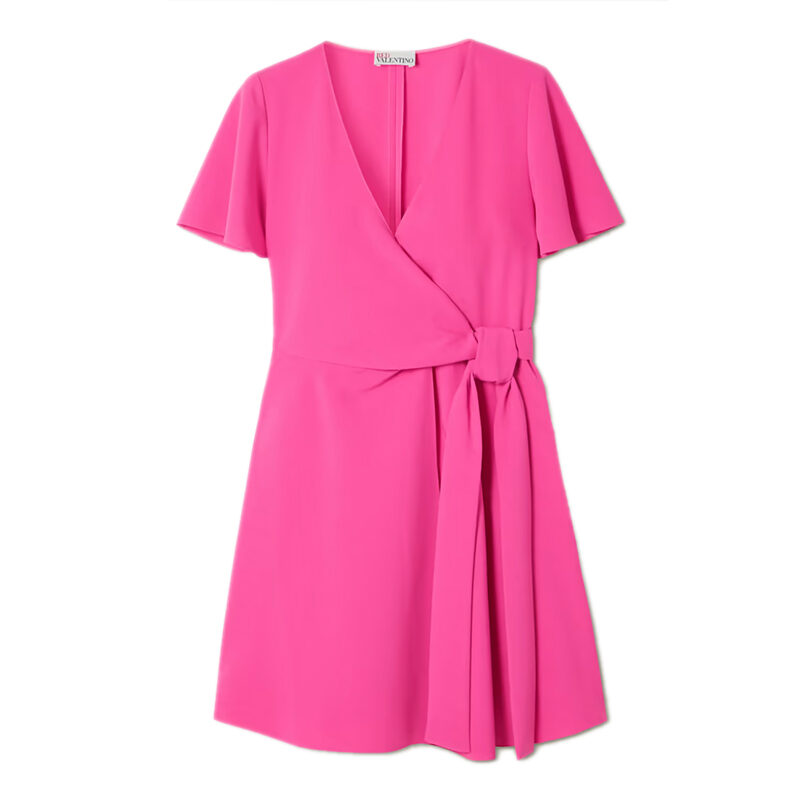 In vibrant, shocking pink, this pink wrap dress is the definition of versatility and can easily pass for casual or more formal based on your styling!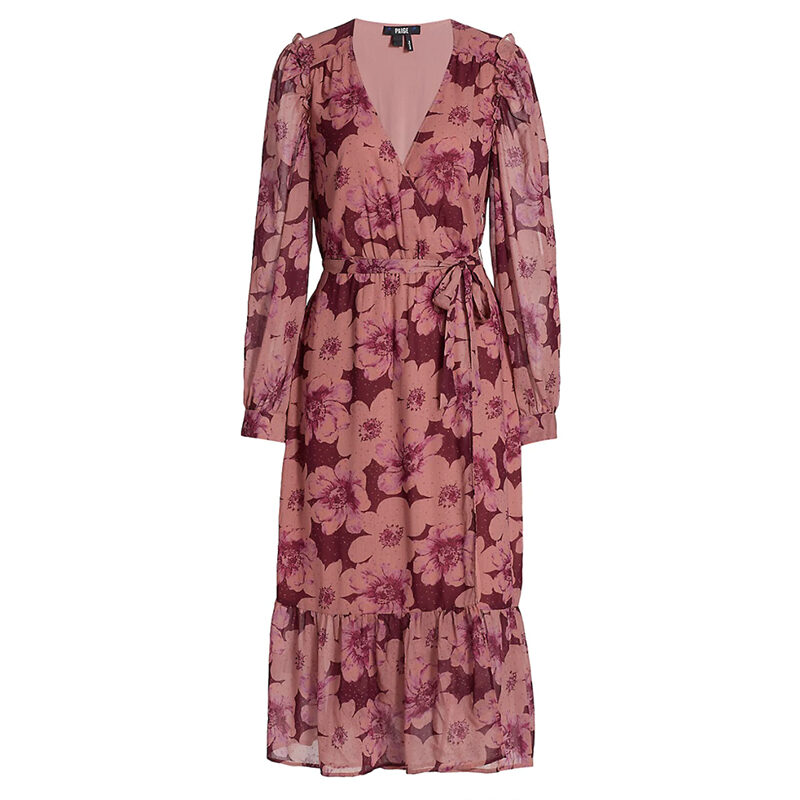 This lovely mauve wrap dress features a floral print with tiny all-over metallic embellishments, perfect for all-day wear.
RELATED: Best 15 Floral Wrap Dresses
The bow wrap dress by Toccin is both dramatic and romantic, especially in the pink "rosewood" shade.
RELATED: Your Go-To Floral Wrap dress