Our top picks: 14 stylish packable down jackets that will keep you warm.
Packable Down Jacket
The chill is upon us, so down jackets have become a must.
The only problem is, you don't want to walk around looking like the Michelin Man—especially if you're planning to take your puffers on the go.
The solution? A lightweight, packable down jacket that you can truly fit anywhere.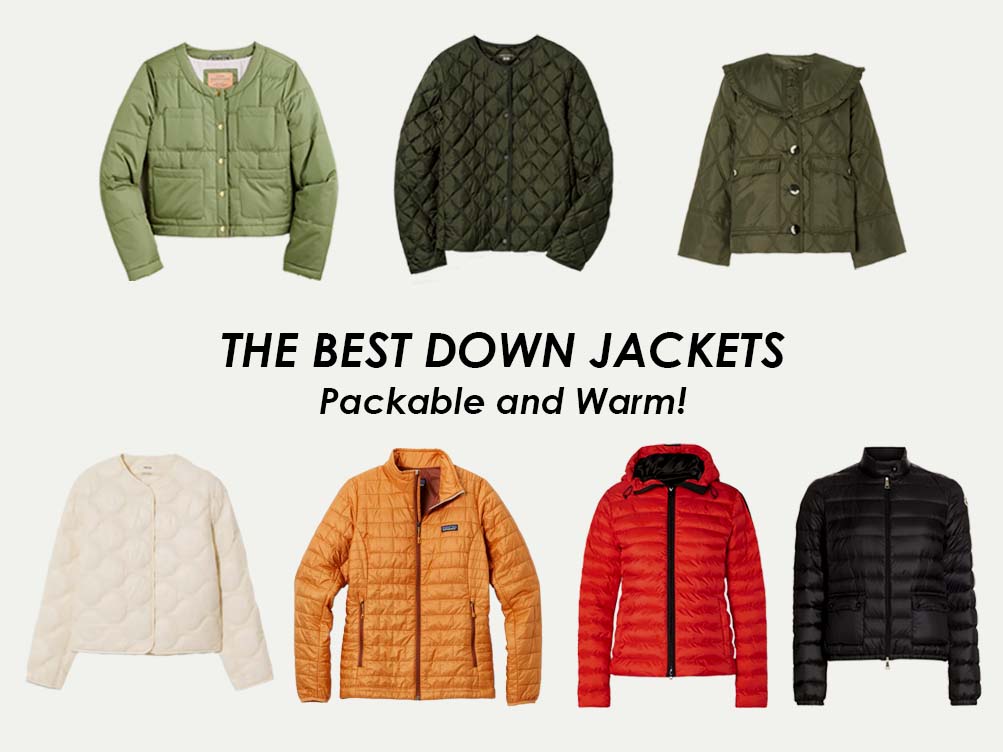 Sure, a packable puffer is great for carrying outerwear on-the-go that doesn't take up too much room or weight in your travel luggage, but it's also excellent for layering.
If you want the look of a leather jacket, can't seem to part with that thin fall coat, or simply want an extra layer for a particularly cold walk through a museum or seat at a restaurant, a lightweight packable puffer is just the layering solution you need.
You know the ones: they might expand like those Magic Grown Capsules from the '90s when you unpack them and layer them onto your person, but they fold up into practically nothing when necessary.
You'll love these packable lightweight puffer jackets for winter that will keep you warm but fold up into nothing.
Ahead, find our 14 favorite packable down jackets we've fallen in love with.
Layer them under your trench coat, over a knit sweater, or even with a waterproof shell while skiing or snowboarding over the holidays.
The layering potential is endless. Happy shopping…and stay warm!
OUR TOP PICKS
When shopping for a packable down jacket, ensure that it is truly packable by rolling it up into an actual ball and carefully pulling it apart again. It should expand and contract with ease.
No need to stress over transitional looks this season. With a packable down jacket, you can layer underneath nearly any look you already have in rotation to add that little extra bit of warmth you require during this biting cold season.
How to pack a down jacket
If your puffer is truly a packable down jacket, it takes little effort to pack it up.
With no fancy flair, you quite literally stuff it into a small space in your bag…or a small packing cube all on its own.
The idea is to release all of the air from the down filling so that it packs down to nothing.
For this reason, many packable down jackets come with their own small drawstring bag within which the jacket fits snugly.