This classic strappy style is the IT shoe of the season.
Mary Janes
This little strappy shoe is back and in a big way. Whether you had a pair as a toddler, in grade school, or college, it's time to tap into your school girl vibes and reembrace Mary Janes.
Ready to shop? You've landed on the right guide to discover the best 19 Mary Janes to make your shopping more pleasant.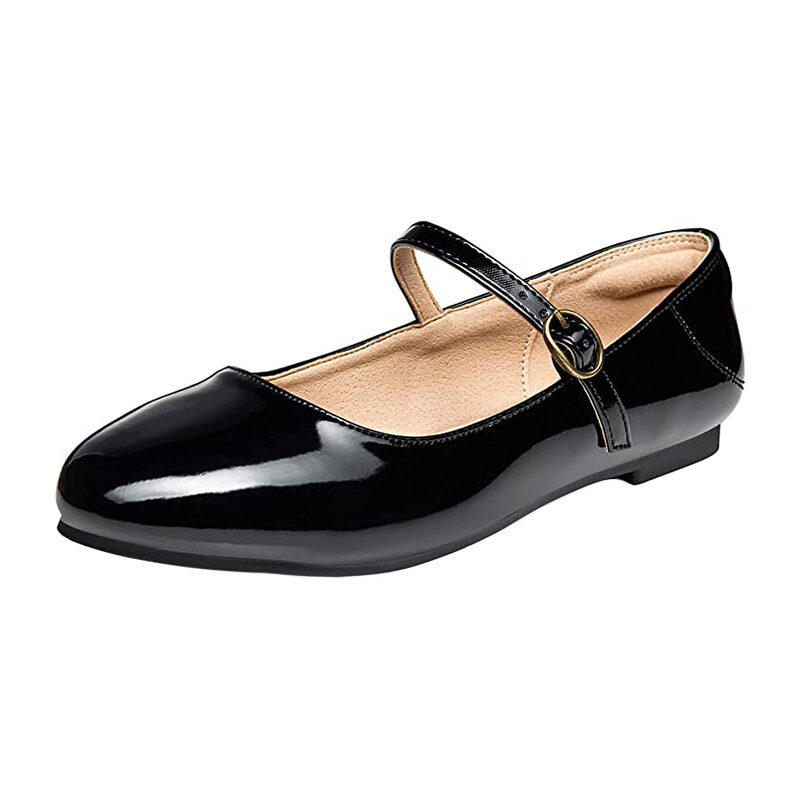 90s and Y2k Revival
This iconic style of shoes was made ultra-popular in the 1990s in the grunge and vamp era. So, it only makes sense that it returned with the rise of the Y2K trend.
High fashion designers first showed them a year ago on Fall 2022 runways, and they have continued to be a big trend in footwear for 2023.
Why? Besides the classic and versatile look, the Mary Jane shoes are supportive and comfortable.
How to Style
Plus, Mary Janes really goes with everything from denim to dresses.
They also work with any sock, from cute short styles or knee-high to channel your inner Cher from Clueless, or no socks, making them perfect for spring.
Style Tip: the variety of styles
The best Mary Janes available now also have a modern spin to them. Lug soles, platform, pink, and pointy-toe options fit right in with the current aesthetic.
RELATED: Our Pick of The Best Retro Chunky Loafers
What to Look for
Material: Patent leather is one of the more popular materials used to make Mary Janes, but you can find the style in cotton, suede, or leather.
Fit: Because of the strap, Mary Janes tend to have a very secure fit.
Size: Stick to your shoe size when shopping, and read reviews to determine if you should go up or down a size.
RELATED: Best 14 White Platform Sandals to Upgrade Your Style
Here are 14 of the best Mary Janes for the season ahead.
Our Top Picks
Play around your Mary Janes by wearing different styles of socks. Stick to black or white for easy styling, but thickness and height can vary.
This classic feminine pair of shoes is an It shape for spring 2023 and will mix in with all your spring looks.
FAQ
Why do they call them Mary Jane shoes?
Originally called "bar" shoes, the Brown Shoe Company named the style Mary Jane in 1904 after a character in the comic strip Buster Brown.
Are Mary Jane shoes out of style?
Nope. They're back in a big way this spring. It was not only all over fashion runways but embraced by celebrities and chic TV shows like Gossip Girl, Emily in Paris, and And Just Like That.
Why are Mary Janes so popular?
The shoe's popularity can be credited to its supportive and comfortable design. It is also a chameleon of shoes, able to look preppy, feminine, edgy, or goth.
Can you wear Mary Jane shoes with a dress?
You can wear Mary Jane with almost any dress and skirt. A certain length can be more flattering depending on the height of the shoe.
RELATED
14 Best White Sneakers for Women 2023