Fourteen red bikini options to look hot and feel confident in the summer heat.
RED Bikini
When it comes to making a bold statement at the beach or by the poolside, nothing quite captures attention like a vibrant red bikini. Red exudes confidence, passion, and undeniable allure, making it a go-to choice for fashion enthusiasts seeking to stand out.
In this guide, we dive into the realm of red bikinis and present you with this year's must-have swimwear. Get ready to embrace your inner goddess and radiate confidence as we unveil the best red bikinis of the season.
No matter what your unique swimwear needs are, you'll find a red bikini for you among these fourteen best.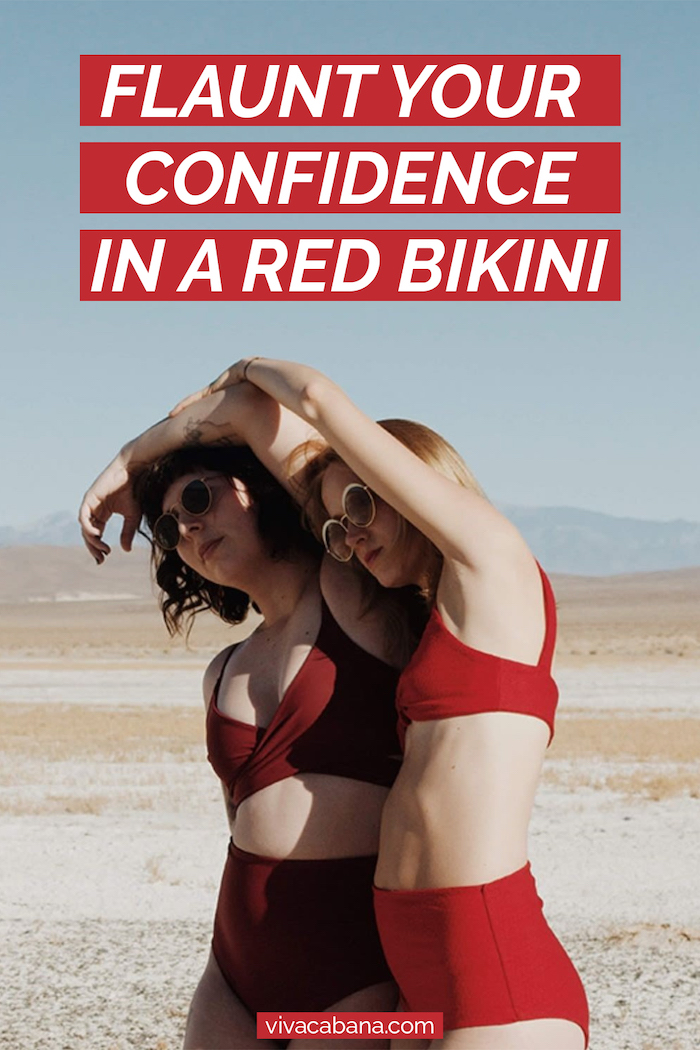 RELATED: 25 Cute Bikinis for Beach Side Splash in 2023
Classic Red Elegance:
For those who appreciate timeless sophistication, the classic red bikini is a perennial favorite. Opt for a simple, yet elegant silhouette with clean lines and minimalistic details.
A bandeau or triangle top paired with a high-waisted bottom creates a retro-inspired look that flatters a variety of body shapes. Choose a vibrant shade of red to make a bold impact or a deeper hue for a more subdued elegance.
Ruffled Ravishing:
For a touch of femininity and whimsy, opt for a red bikini with ruffled accents. Ruffles add texture, movement, and a playful vibe to your beach attire. 
Look for styles with ruffled straps, flounce tops, or tiered ruffle bottoms. These delightful details create a romantic and flirtatious look that will have you feeling like a beachside goddess.
Sporty Chic:
If you prefer an active and athletic style, there are red bikinis that cater to your needs too. Look for designs with sporty cuts, secure fits, and functional features.
Opt for a red bikini with a high-neck top and racerback for extra support and coverage during your beach volleyball games or water sports activities. 
Don't compromise on style while staying active—embrace the vibrant allure of red with a sporty twist.
RELATED: Top 18 Underwire Swimsuits: Ultimate Support and Style
Match your red bikini with red lipstick and red nail polish for a classic retro vibe.
Whether you opt for classic elegance, sizzling cutouts, ruffled ravishing, or sporty chic, the best red bikinis of the season are designed to enhance your confidence and empower you to embrace your unique style.
Bring that kind of positive energy to your beach or pool-side occasion and you're sure to have a great time!
Embrace the passion and allure of red, and make a splash with the best red bikinis of the season. Shop now and unleash your inner fire with these sizzling swimwear options!